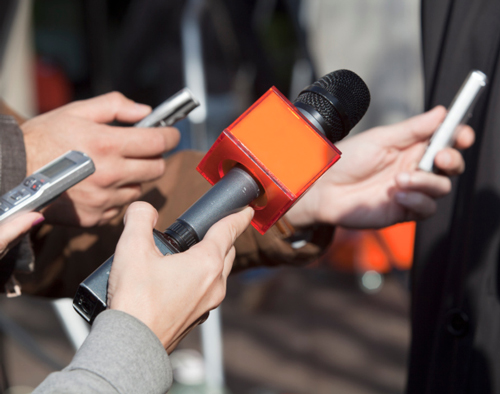 ECMC Left Out of Recent Federal Funding to Hospitals Affected by COVID-19 Pandemic
ECMC received no funding in last federal disbursement and only $11.5 million to date

BUFFALO, NY – As a frontline urban safety net hospital, as well as Western New York's only Level 1 Adult Trauma hospital, ECMC responded quickly to the impact of the COVID-19 pandemic when, two months ago, it immediately expanded its capability to care for COVID-19 positive patients.
ECMC continues to have significant increases in expenses related to purchasing supplies, PPE, and paying premium pay to staff. At the same time, it abided by state mandates to suspend all elective surgeries. The result has been devastating to ECMC's revenue and overall finances, which amounts to a loss estimated at $29M through April 30th.
In the latest round of federal funding, ECMC received $0 because it did not have over 100 COVID-19 patient admissions from January 1st to April 10th. Kaleida Health received $30.4M and Catholic Health received $35M.
Thomas J. Quatroche Jr., PhD, President and CEO, Erie Medical Center Corporation said, "It is inconceivable that no relief funds were provided to ECMC in the latest round of federal funding designed to help severely affected hospitals struggling with the impact of the pandemic. Hospitals like ECMC, who take care of some of the poorest and most vulnerable citizens in our community, have been left behind significantly in these appropriations."
To date, Kaleida Health has received $59.3M from federal funding and the Catholic Health has received $55.6M while ECMC has only received $11.5M in Provider Relief Fund appropriations. This is mostly because the federal government has not based any of its funding to hospitals on Medicaid, so that states like New York do not receive the funding it needs. Federal funding appropriations include to date $62 billion from $175 billion of the Provider Relief Fund.
ECMC urges its federal Congressional representatives and all members of Congress to sign onto a letter to Secretary Alex Azar U.S. Department of Health and Human Services drafted by Reps. G.K. Butterfield (DNC) and Pete Olson (R-TX), which urges the Secretary to ensure that this key federal funding reaches hospitals like ECMC, stating: "We respectfully urge you to quickly target a significant portion of the remainder of the Provider Relief Fund to providers who serve high Medicaid and low-income patient populations. This funding is imperative to bolster hospitals and other safety-net providers with modest resources, enabling them to fulfill their mission during the current public health emergency."
Since the first COVID-19 patient was admitted on March 16th, ECMC admitted 156 patients who tested positive for COVID-19 (41 patients have been ventilated). Currently, there are 33 patients admitted to the hospital who are positive with the COVID-19 virus, 10 of whom are on ventilators.
Jonathan A. Dandes, Chair, Erie County Medical Center Corporation Board of Directors said, "We urge our federal representatives to ensure that ECMC, as well as our partner safety net hospitals across the country, receive funding from the remaining appropriation from the Provider Relief Fund and we urge our federal representatives to demand that the Department of Health and Human Services dedicate $20 billion of the fund for safety net hospitals like ECMC. Operating on very thin margins, while fulfilling our mission and commitment to caring for the most vulnerable citizens in our community, especially as they are disproportionately affected by the COVID-19 virus, it is only right that ECMC and other safety net hospitals receive the same support from the federal government as those hospitals that were funded initially based on net patient revenue via the initial $62 billion from HHS."
ABOUT ERIE COUNTY MEDICAL CENTER(ECMC)CORPORATION: The ECMC Corporation was established as a New York State Public Benefit Corporation and since 2004 has included an advanced academic medical center with 573 inpatient beds, on- and off-campus health centers, more than 30 outpatient specialty care services and Terrace View, a 390-bed long-term care facility. ECMC is Western New York's only Level 1 Adult Trauma Center, as well as a regional center for burn care, behavioral health services, transplantation, medical oncology and head & neck cancer care, rehabilitation and a major teaching facility for the University at Buffalo. Most ECMC physicians, dentists and pharmacists are dedicated faculty members of the university and/or members of a private practice plan. More Western New York residents are choosing ECMC for exceptional patient care and patient experiences – the difference between healthcare and true care™.