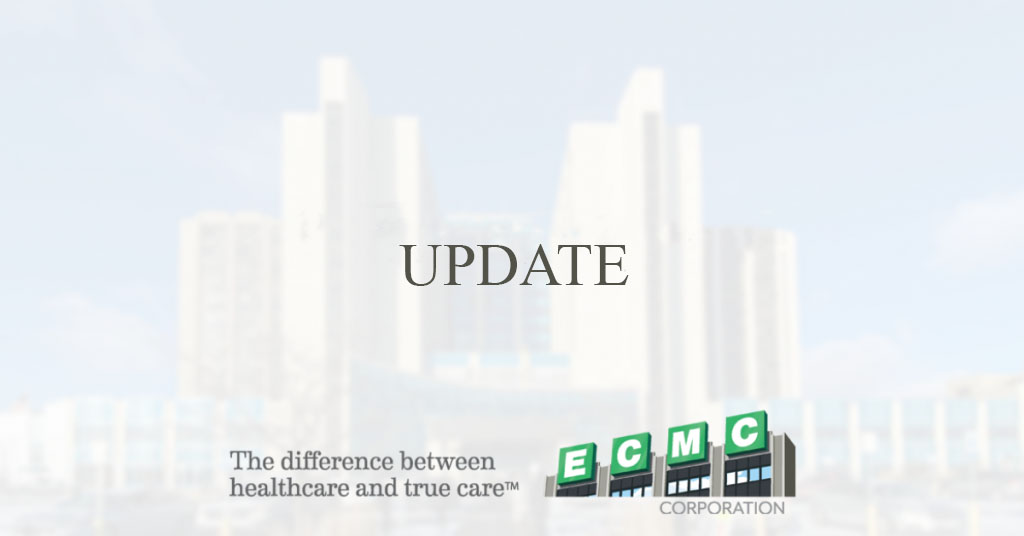 ECMC Hip Replacement Surgery Ranked in Nation's Top 7% by U.S. News & World Report
ECMC Earns "High Performing" Status in Annual National Hospitals Ranking Report
BUFFALO, NEW YORK – Erie County Medical Center (ECMC) Corporation today announced that its hip replacement surgery service has been ranked in the nation's top 7% by US News & World Report. ECMC earned the highly respected publication's High Performing ranking, placing it among 437 hospitals out of 6,000 evaluated for the service.
Thomas J. Quatroche Jr., PhD, ECMC President and CEO said, "This is another important national third-party recognition of ECMC's national best-in-class care and we are gratified ECMC was highlighted in US News & World Report. All credit goes to the talented and dedicated clinicians – doctors, nurses, and support staff – who ensure every day that ECMC's hip replacement patients receive the best care."
Philip M. Stegemann, MD, Chief of Service, ECMC Center for Orthopaedic Care said, "It is an honor and very rewarding to be cited for this level of clinical excellence by US News and World Report. The high-level of quality orthopedic services our colleagues provide to the residents of Western New York is second to none. Every discipline is overseen by providers with years of experience; each approaching their respective patients with great skill and expertise, tempered with compassion and empathy.
In the survey, ECMC's hip replacement surgery service scored very highly for: prevention of prolonged hospitalizations, board certified physicians and patient volume. It also scored well for: prevention of revision surgery, infection prevention, survival, nurse staffing and patient experience. According to the publication's online posting of the annual survey, "Hospitals that earned a high performing rating were significantly better than the national average."
About Erie County Medical Center (ECMC) Corporation: The ECMC Corporation was established as a New York State Public Benefit Corporation and since 2004 has included an advanced academic medical center with 573 inpatient beds, on- and off-campus health centers, more than 30 outpatient specialty care services and Terrace View, a 390-bed long-term care facility. ECMC is Western New York's only Level 1 Adult Trauma Center, as well as a regional center for burn care, behavioral health services, transplantation, medical oncology and head & neck cancer care, rehabilitation and a major teaching facility for the University at Buffalo. Most ECMC physicians, dentists and pharmacists are dedicated faculty members of the university and/or members of a private practice plan. More Western New York residents are choosing ECMC for exceptional patient care and patient experiences – the difference between healthcare and true care™.