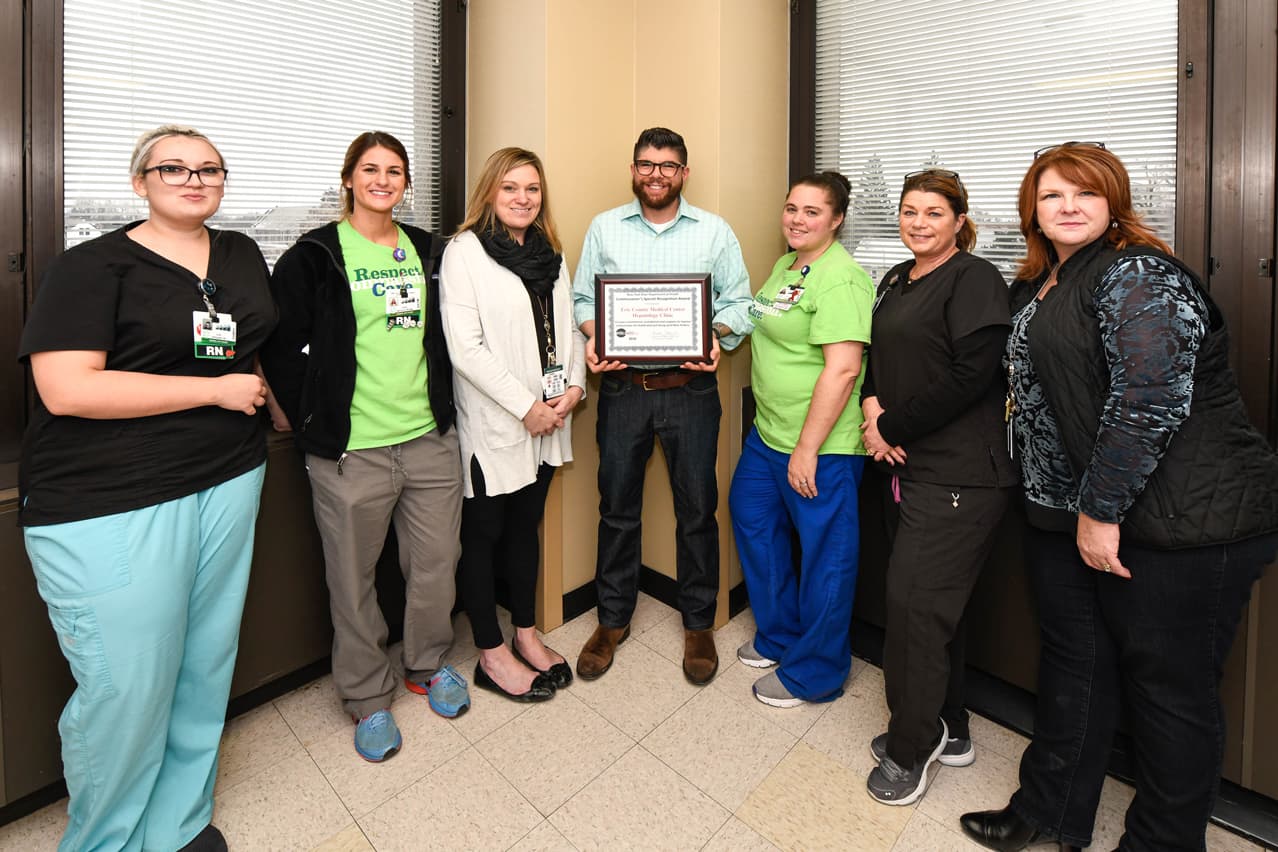 ECMC Hepatology Clinic Director Dr. Martinez and Staff Honored with Special Recognition Award from New York State for World AIDS Day
The ECMC Hepatology Clinic at Erie County Medical Center (ECMC) was recently presented the New York State Department of Health Commissioner's Special Recognition Award. The award recognizes individuals or teams in New York State committed to eliminating hepatitis C by promoting testing, ensuring timely linkage to care and improving access to hepatitis C care, treatments and cures.
Anthony D. Martinez, MD, Medical Director of Hepatology for ECMC and the ECMC Hepatology Clinic Staff Members were honored in recognition of World AIDS Day (December 1st) for their work focusing on populations disproportionately affected by liver disease with limited access to care.
Established in 2013, the ECMC Hepatology Clinic developed a hybrid model of care for treating and curing patients with Hepatitis C (HCV) with special focus on injection drug users (IDUs). Using this model, patients are linked to care within 30 days, and all necessary lab work completed at intake to begin treatment as soon as possible. Staff are in continual contact with patients, assessing and managing barriers to care as they arise. Clinic social workers are trained in substance abuse and often initially meet and link clients at treatment facilities.