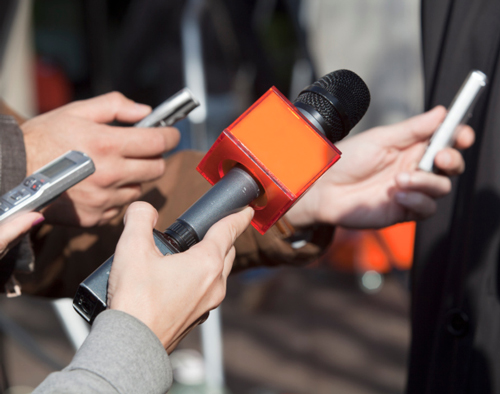 ECMC Elective Surgeries Open, Emergency Services Enhanced with Opening of Keybank Trauma and Emergency Department
Public urged not to hesitate to come to the ER if they have been injured or think they're having a serious medical condition
BUFFALO, NY – With the announcement earlier this week that all elective surgeries may resume in Western New York, ECMC has ramped up its surgical procedure protocols to accommodate the many elective surgeries that had been on hold since March 19th when New York State suspended elective surgeries due to the pandemic. Previously, ECMC had been approved on May 17th to resume outpatient elective surgeries.
With the resumption of these important elective surgery procedures, ECMC reminds patients that all COVID-19 pre-surgery procedures remain in place and that each patient will be instructed on the necessary steps to take, including COVID-19 testing, before their elective surgery takes place.
In addition, with opening of the new, state-of-the-art KeyBank Trauma and Emergency Department, ECMC encourages the public not to hesitate to come to the ER if they have been injured or think they're having a serious medical condition (see attached PDF). As with the aforementioned elective surgery process, any patient coming to the ER will receive a temperature screening before they enter the building. As with every area of ECMC's health campus, continuous disinfectant cleaning occurs in every area of the facility and all patients and staff are required to wear a surgical mask. These necessary precautions help maintain a clean environment and patients should not be uncomfortable coming to ECMC for any form of healthcare services.
ECMC's commitment to a safe environment of care is reinforced by its recent receipt of an overall patient safety score of 'A' as rated by the nation's preeminent safety organization, The Leapfrog Group, an independent, national not-for-profit organization founded more than a decade ago by the nation's leading employers and private health care experts. ECMC had previously earned the organization's highest patient safety score in April 2017. The Leapfrog patient surveys assess: medical errors, accidents, injuries, infections and patient experiences. The national organization is committed to driving quality, safety, and transparency in the U.S. health care system. ECMC was 1 of 12 hospitals in New York State to receive the Leapfrog 'A' patient safety rating. The Leapfrog Group national survey rates over 2,600 hospitals across the United States. Nationally, ECMC joins the ranks of other national healthcare systems receiving a Leapfrog 'A', such as the Cleveland Clinic and Mayo Clinic.
ABOUT ERIE COUNTY MEDICAL CENTER (ECMC) CORPORATION: The ECMC Corporation was established as a New York State Public Benefit Corporation and since 2004 has included an advanced academic medical center with 573 inpatient beds, on- and off-campus health centers, more than 30 outpatient specialty care services and Terrace View, a 390-bed long-term care facility. ECMC is Western New York's only Level 1 Adult Trauma Center, as well as a regional center for burn care, behavioral health services, transplantation, medical oncology and head & neck cancer care, rehabilitation and a major teaching facility for the University at Buffalo. Most ECMC physicians, dentists and pharmacists are dedicated faculty members of the university and/or members of a private practice plan. More Western New York residents are choosing ECMC for exceptional patient care and patient experiences—the difference between healthcare and true care™.