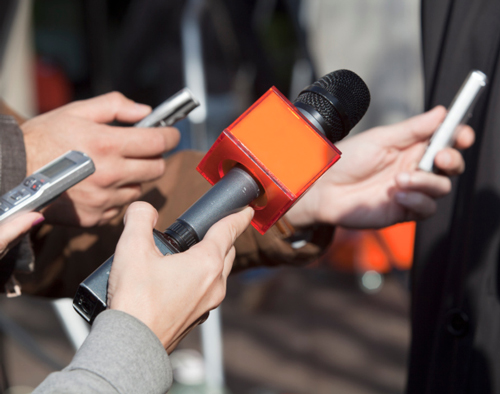 ECMC Again Earns Highest Patient Safety Rating In National Survey
ECMC's receives an 'A' for the second time from nation's preeminent safety organization Trusted, transparent and evidence-based national survey rates over 2,600 hospitals across the United States.
BUFFALO, NEW YORK —Erie County Medical Center Corporation today announced that The Leapfrog Group, an independent, national not-for-profit organization founded more than a decade ago by the nation's leading employers and private health care experts, has again rated ECMC's overall patient safety score at 'A'. ECMC had previously earned the organization's highest patient safety score in April 2017. The Leapfrog patient surveys assesses: medical errors, accidents, injuries, infections and patient experiences. The national organization is committed to driving quality, safety, and transparency in the U.S. health care system; their annual patient safety surveys assign A, B, C, D and F letter grades to hospitals nationwide. ECMC was 1 of 12 hospitals in New York State to receive the Leapfrog 'A' patient safety rating. Nationally, ECMC joins the ranks of other national healthcare systems receiving a Leapfrog 'A', such as Cleveland Clinic and Mayo Clinic.
Leah Binder, president and CEO of The Leapfrog Group said, "Our goal is to inform patients about local hospitals with the best safety measures in place and the strongest records. Every hospital can earn an 'A' grade, and we're proud of the hospitals that are committed to making an effort to protect patients from harm."
Thomas J. Quatroche, Jr., Ph.D., ECMC President and CEO said, "On behalf of the over 4,000 dedicated and skilled caregivers at ECMC, we are thrilled to again receive this exceptional rating from such a respected national organization. Leapfrog is all about quality and safety and confirms ECMC is a national best-in-class healthcare system. There are not many large public, academic, safety-net hospitals across the country who have achieved a Leapfrog 'A'…let alone doing it twice. This confirms what we have witnessed repeatedly in recent years – the quality and compassionate care of our doctors, nurses, clinicians, environmental services, and our entire ECMC Family, has transformed ECMC into a leading, national healthcare system and hospital of choice for patients seeking our care."
Dr. Brian Murray, ECMC Chief Medical Officer said, "This patient safety score represents the high level of excellence and professionalism our physicians and all of our caregivers provide every day to each patient in our care. ECMC maintains a high standard of care that is evident in every service area of the hospital and we take great pride in this type of outside recognition, particularly from such a respected and leading national organization like The Leapfrog Group."
Karen Ziemianski, ECMC Senior Vice President of Nursing said, "To receive The Leapfrog Group's highest honor for patient safety – an 'A' – is an incredible honor and we are thankful to our hard-working, dedicated caregivers who helped make this possible. It is especially gratifying to receive this recognition right before National Nurses Week, which recognizes the best in care our community has to offer. We have a truly unique culture of caring at ECMC and we are committed to treating each patient that comes to us with the highest level of quality care."
Donna Jones, ECMC Chief Quality Officer said, "To receive a Leapfrog Grade 'A' is a direct reflection of the commitment of every ECMC staff member to quality and patient safety of every patient. As an organization that is on a high reliability journey, the efforts to ensure processes are aligned and standardized yield this outcome – and for that every person should be proud. We should all be proud of this recognition and even more proud of the culture that has been cultivated around quality improvement."
Developed under the guidance of an Expert Panel, the Leapfrog Hospital Safety Grade uses 28 measures of publicly available hospital safety data to assign A, B, C, D and F grades to approximately 2,600 U.S. hospitals twice per year. It is calculated by top patient safety experts, peer-reviewed, fully transparent and free to the public.
The Leapfrog Group states on its website that they "strive to make giant 'leaps' forward in the safety, quality and affordability of health care in the U.S. by promoting transparency through our data collection and public reporting initiatives. The survey is a trusted, transparent and evidence-based national tool in which more than 2,600 hospitals voluntarily participate free of charge."
ABOUT ERIE COUNTY MEDICAL CENTER (ECMC) CORPORATION: The ECMC Corporation was established as a New York State Public Benefit Corporation and since 2004 has included an advanced academic medical center with 573 inpatient beds, on- and off-campus health centers, more than 30 outpatient specialty care services and Terrace View, a 390-bed long-term care facility. ECMC is Western New York's only Level 1 Adult Trauma Center, as well as a regional center for burn care, behavioral health services, transplantation, medical oncology and head & neck cancer care, rehabilitation and a major teaching facility for the University at Buffalo. Most ECMC physicians, dentists and pharmacists are dedicated faculty members of the university and/or members of a private practice plan. More Western New York residents are choosing ECMC for exceptional patient care and patient experiences—the difference between healthcare and true care™.
ABOUT THE LEAPFROG GROUP: Founded in 2000 by large employers and other purchasers, The Leapfrog Group is a national nonprofit organization driving a movement for giant leaps forward in the quality and safety of American health care. The flagship Leapfrog Hospital Survey collects and transparently reports hospital performance, empowering purchasers to find the highest-value care and giving consumers the lifesaving information they need to make informed decisions. The Leapfrog Hospital Safety Grade, Leapfrog's other main initiative, assigns letter grades to hospitals based on their record of patient safety, helping consumers protect themselves and their families from errors, injuries, accidents, and infections.