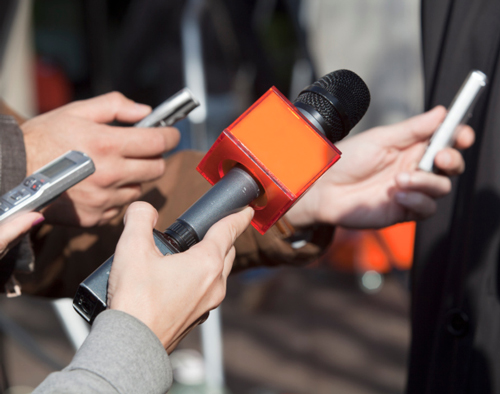 ECMC Director of Medical Staff Quality and Education Susan Ksiazek, RPh, Begins Term as NABP President
BUFFALO, NEW YORK – Erie County Medical Center (ECMC) Corporation director of medical staff quality and education Susan Ksiazek, RPh, began her term as president of the National Association of Boards of Pharmacy® (NABP®) during the Final Business Session of the Association's 114th Annual Meeting, May 5-8, 2018, in Denver, CO. Susan Ksiazek expressed her commitment to working with members to identify emerging issues and to focus on the long-range vision for the Association. Specifically, she stated her intention to ensure that NABP members continue to collaborate to ensure the Association can provide innovative tools and resources to support boards in their mission to protect public health.
Susan Ksiazek was sworn in as the 114th NABP president after serving one-year terms as the Association's president-elect and treasurer. Prior to that, she served as a member of the NABP Executive Committee representing District 2 for three years. After her presidency concludes, she will serve a one-year term as chairperson of the Association's Executive Committee.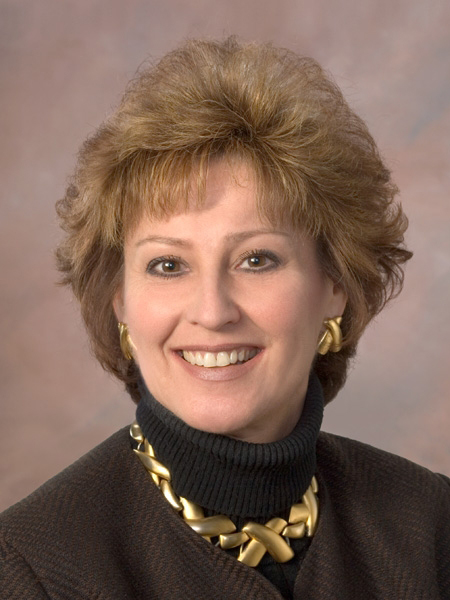 Susan Ksiazek is a member of the New York State Board of Pharmacy and has served two terms as chair of the Board. She is the director of medical staff quality and education at Erie County Medical Center. Prior to this position, she was a senior pharmacist in several different specialty departments at Erie County Medical Center and then served as the acting director of the department of pharmaceutical services. She has served as a clinical adjunct professor at the State University of New York (SUNY) at Buffalo School of Pharmacy and Pharmaceutical Sciences, and a clinical instructor at the SUNY Buffalo Department of Medicine. An active member of NABP, she has participated in many of the Association's committees and task forces. In 2011, Ms. Ksiazek received the NABP Lester E. Hosto Distinguished Service Award.
As a member of the New York State Board of Pharmacy, Susan Ksiazek has served on several committees, including: the Long-Term Care and Collaborative Drug Therapy Management Committees, the Board's Quality Assurance Committee, Part III Licensure Exam Committee, Discipline Committee, and Executive Committee.
Susan Ksiazek is a member of the Pharmacy Committee for e-prescribing for the Western New York (WNY) Health-e-net Regional Health Information Organization and a member of the Pharmacy and Therapeutics Committee for WNY HMO. She is also an independent long-term care and ambulatory geriatric pharmacy consultant.
Susan Ksiazek earned her Bachelor of Science degree in pharmacy from the SUNY Buffalo School of Pharmacy and Pharmaceutical Sciences.
ABOUT THE NATIONAL ASSOCIATION OF BOARDS OF PHARMACY®: NABP® is the independent, international, and impartial Association that assists its state member boards and jurisdictions for the purpose of protecting the public health.
ABOUT ERIE COUNTY MEDICAL CENTER (ECMC) CORPORATION: The ECMC Corporation was established as a New York State Public Benefit Corporation and since 2004 has included an advanced academic medical center with 593 inpatient beds, on- and off-campus health centers, more than 30 outpatient specialty care services and Terrace View, a 390-bed long-term care facility. ECMC is Western New York's only Level 1 Adult Trauma Center, as well as a regional center for burn care, behavioral health services, transplantation, medical oncology and head & neck cancer care, rehabilitation and a major teaching facility for the University at Buffalo. Most ECMC physicians, dentists and pharmacists are dedicated faculty members of the university and/or members of a private practice plan. More Western New York residents are choosing ECMC for exceptional patient care and patient experiences – the difference between healthcare and true care™.