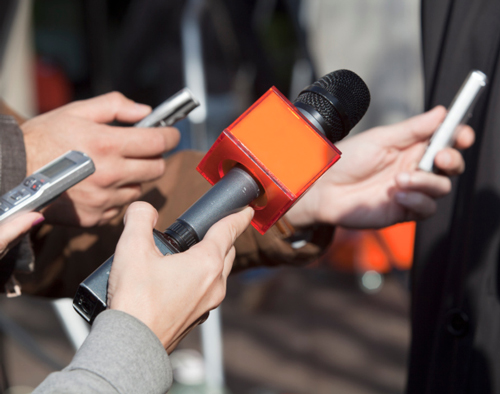 ECMC Department of Dentistry Awarded U.S. Dept. of Health & Human Services HRSA Grant
Five-year $763,626 Career Development Grant Allocated to Train Doctoral Dental Students to Treat Special Needs Patients; will help eliminate oral health disparities among the medically underserved special needs population in Western New York
BUFFALO, NEW YORK-ECMC Corporation today announced receipt of a five-year $763,626 grant from the U.S. Department of Health and Human Services Health Resources and Services Administration (HRSA) to provide training for pre- and post-doctoral dental students to care for vulnerable populations specifically focused on dental care for individuals with special needs.
Thomas J. Quatroche Jr., PhD, President & CEO, ECMC Corp. said, "This important funding from HRSA will strengthen further ECMC's Department of Dentistry, supporting critically needed doctoral student training that will benefit our community's special needs population by providing enhanced dental care."
Dr. Maureen Sullivan, Chief, Department of Dentistry/Division of Oral Oncology and Maxillofacial Prosthetics, ECMC said, "We greatly appreciate this grant from HRSA. These funds will enable Dr. Kapral to further her training which will ultimately empower more dentists to care for this vulnerable population which will have the direct effect of improving the oral healthcare of this underserved population."
The initial objective of this project will include providing the Department of Dentistry's Elizabeth B. Kapral, MS, DDS, with academic educational and leadership opportunities to ensure that she successfully trains pre-doctoral and post-doctoral dental students in the care of special needs patients. The resulting objective will be to eliminate oral health disparities among the medically underserved special needs population in Western New York.
Dr. Kapral will enroll, test and obtain additional training in the care of the special needs patients over the next five years. Dr. Kapral will be primarily mentored by Dr. Sullivan who has for over twenty years trained dental students and residents in the care of special needs populations, including cancer patients. Many of Dr. Sullivan's trainees now practice and teach in academic settings caring for special needs populations. Dr. Sullivan will oversee Dr. Kapral's additional educational training and administrative leadership development at the university setting and attendance at national meetings. Coursework will focus on teaching skills, professional academic development, and values-based performance.
Using the resources available at the Erie County Medical Center and the State University of New York at Buffalo School of Dental Medicine, Dr. Kapral will educate dental students, residents and dental assistants in the techniques necessary for improving the oral health care of the medically complex and special needs populations to expand their knowledge and comfort level in treating these patients.
Dr. Kapral will enhance the students' knowledge of dental technology, techniques and methodology in the care of the special needs population.
Dr. Kapral earned a Master's Degree at the SUNY at Buffalo at Roswell Park Cancer Institute in Natural Sciences. Her thesis focused on tobacco cessation practices in the dental setting. She graduated from the University at Buffalo School of Dental Medicine (2013). Following graduation from UB, she entered into a General Practice Residency (GPR) Program at Roswell Park Cancer Institute. She then enrolled in a second year GPR at the Erie County Medical Center, which focused on the dental care of patients with special needs. 
The Center for Cancer Care Specializing in Head & Neck, Plastic & Reconstructive Surgery, Dental & Medical Oncology, Maxillofacial Prosthetics, and Breast Oncology includes several disciplines offering patients a centralized facility for cancer treatment that is unique to the region. Staffed by talented and experienced clinicians and oncologists, the Center is quickly becoming the first choice for physicians and their patients in Western New York and beyond. The oral oncology team provides diagnosis and treatment of a variety of oral cancers as well as specialized dental care for those patients who require maxillofacial prosthetics following disease or trauma.
The Dental General Practice Residency at ECMC is a comprehensive hospital-based program that focuses on training new general dentists to treat patients with various medical issues, and currently has eleven first year and two second year trainees. Accredited by the Commission on Dental Accreditation (CODA), this 12-24 month program provides a multidisciplinary approach to enhance the basics learned during pre-doctoral education. Residents benefit from experience in inpatient, outpatient, and emergency settings on the ECMC Health Campus.
ABOUT ERIE COUNTY MEDICAL CENTER (ECMC) CORPORATION: The ECMC Corporation includes an advanced academic medical center (ECMC) with 602 inpatient beds, on- and off-campus health centers, more than 30 outpatient specialty care services and Terrace View, a 390-bed long-term care facility. ECMC is a Level 1 Adult Trauma Center, a regional center for burn care, behavioral health services, transplantation, medical oncology and head & neck cancer care, rehabilitation and a major teaching facility for the University at Buffalo. Most ECMC physicians, dentists and pharmacists are dedicated faculty members of the university and/or members of a private practice plan. More Western New York residents are choosing ECMC for exceptional patient care and patient experiences-the difference between healthcare and true care™. For more information, please visit http://www.ecmc.edu and follow us on social media: Facebook, LinkedIn and Twitter.