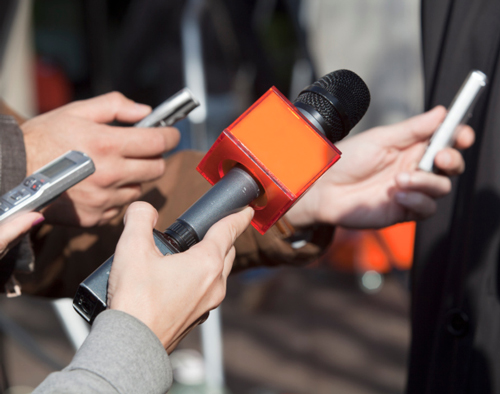 ECMC Corporation Provides Update on COVID-19 Actions
Region's Level 1 Adult Trauma Center and Designated Disaster Preparedness Facility Outlines To-Date COVID-19 Activities
BUFFALO, NEW YORK—Erie County Medical Center (ECMC) Corporation today released information regarding ongoing COVID-19 actions occurring on its health campus.
ECMCC President and CEO Thomas J. Quatroche Jr., PhD said, "As our region's disaster preparedness healthcare institution, we have already implemented several measures to ensure the safety and well-being of both our patients and our dedicated caregivers. As this situation continues to unfold, we continue to share information that will keep the public and our ECMC Family informed of what's taking place."
Following is information of all COVID-19 efforts-to-date occurring throughout ECMC:
Established protocol for Patient and Visitor Guidelines at all entry points into Main Hospital, Terrace View Long-Term Care Facility, Barry & Deanna Snyder Dialysis & Medical Office Building, Behavioral Health Outpatient Center, including enhanced patient screening at front entrance of Emergency Department.
Established Health Enhanced Visitation Policy, including updated visitation restrictions at Terrace View Long-Term Care facility.
Implemented restrictions on employee work travel outside Western New York.
Posted updated COVID-19 information, including related links to NYS DOH and CDC to ECMC Website and Intranet. 
ECMC Lab preparing for potential COVID-19 testing with New York State.
ECMC COVID-19 Incident Command Center activated.
Ongoing: ECMC's Executive Leadership, including our Chief Safety Officer, Emergency Management and Infection Prevention team, have been actively participating in preparedness calls and planning with NYS, federal and county health officials on strategies to manage patients and to support our caregivers.
ABOUT ERIE COUNTY MEDICAL CENTER (ECMC) CORPORATION: The ECMC Corporation was established as a New York State Public Benefit Corporation and since 2004 has included an advanced academic medical center with 573 inpatient beds, on- and off-campus health centers, more than 30 outpatient specialty care services and Terrace View, a 390-bed long-term care facility. ECMC is Western New York's only Level 1 Adult Trauma Center, as well as a regional center for burn care, behavioral health services, transplantation, medical oncology and head & neck cancer care, rehabilitation and a major teaching facility for the University at Buffalo. Most ECMC physicians, dentists and pharmacists are dedicated faculty members of the university and/or members of a private practice plan. More Western New York residents are choosing ECMC for exceptional patient care and patient experiences – the difference between healthcare and true care™.