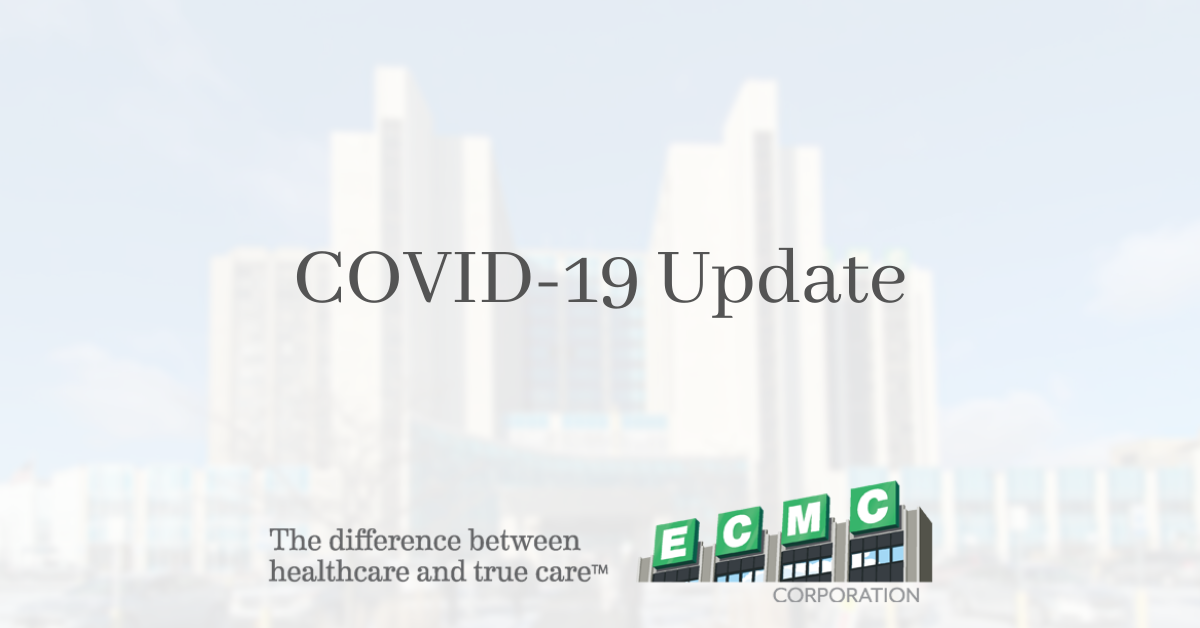 ECMC Corporation COVID-19 Update – March 21st
ECMC seeks community support in protecting its caregivers.BUFFALO, N.Y – With increasing supply challenges for acquiring healthcare Personal Protection Equipment (PPE), ECMC is seeking community support as we look at every opportunity to protect our caregivers.
ECMC currently has approximately 2-3 weeks PPE available for our caregivers. We are taking every step to conserve PPE equipment; we have identified PPE suppliers and have placed orders for additional supplies. Without guarantees of their delivery date, we are asking for donations of masks.
ECMC is asking for our community's help in protecting our dedicated caregivers in the coming weeks by donating unused masks they may have.
Any N95 and Non-N95 mask donations will be accepted.
N95 masks that are in high need are: 3M 1860 model (size regular and small)
Thank you for your support of ECMC, if you would like to donate masks for our clinicians, please contact our COVID-19 Task Force Command Center at 716-898-3844 or hospitalcommandcenter@ecmc.edu. If you have other medical needs please call 716-898-3000.
As a Level 1 Adult Trauma Center, we continually assess our PPE inventory to be prepared to care for our patients and are following our established pandemic plan.
Early in March, ECMC established an organization-wide COVID-19 task force and command center operation to address this pandemic. The group has been coordinating emergency preparedness, response efforts, as well as daily communication with Federal, State and County agencies.
ECMC's website has more information on COVID-19 at https://www.ecmc.edu/health-services-anddoctors/preparing-for-coronavirus-covid-19/