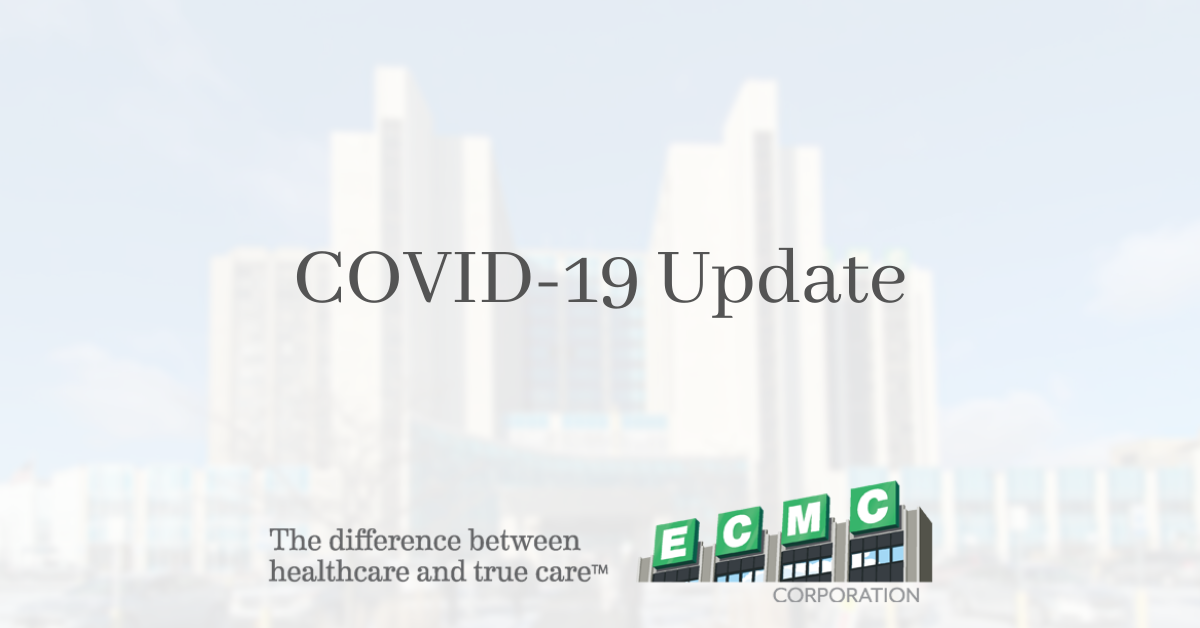 ECMC Corporation COVID-19 Update – March 20th
ECMC confirms first COVID-19 inpatient case.
BUFFALO, N.Y (March 20, 2020) – Erie County Public Health Lab today notified ECMC that a positive COVID-19 result came back on an ECMC patient who was evaluated Monday evening March 16th. Details of ECMC's first coronavirus inpatient case:
The patient, who is an ECMC employee and is not a clinician, is in very good condition.
The patient was met outside ECMC's Emergency Department, has been in isolation since Monday and is currently being discharged.
The hospital staff who examined the patient upon arrival, continued to treat them using all appropriate measures to avoid potential exposure to the virus. This includes all proper precautions, including the use of personal protective equipment (PPE).
Prior to this, the employee had chosen to wear a mask at work during this flu season.
Early in March, ECMC established an organization-wide COVID-19 task force and command center operation to address this pandemic. The group has been coordinating emergency preparedness, response efforts, as well as daily communication with Federal, State and County agencies. ECMC's website has more information on COVID-19 at https://www.ecmc.edu/health-services-and-doctors/preparingfor-coronavirus-covid-19/
ABOUT ERIE COUNTY MEDICAL CENTER (ECMC) CORPORATION: The ECMC Corporation was established as a New York State Public Benefit Corporation and since 2004 has included an advanced academic medical center with 573 inpatient beds, on- and off-campus health centers, more than 30 outpatient specialty care services and Terrace View, a 390-bed long-term care facility. ECMC is Western New York's only Level 1 Adult Trauma Center, as well as a regional center for burn care, behavioral health services, transplantation, medical oncology and head & neck cancer care, rehabilitation and a major teaching facility for the University at Buffalo. Most ECMC physicians, dentists and pharmacists are dedicated faculty members of the university and/or members of a private practice plan. More Western New York residents are choosing ECMC for exceptional patient care and patient experiences – the difference between healthcare and true care™.