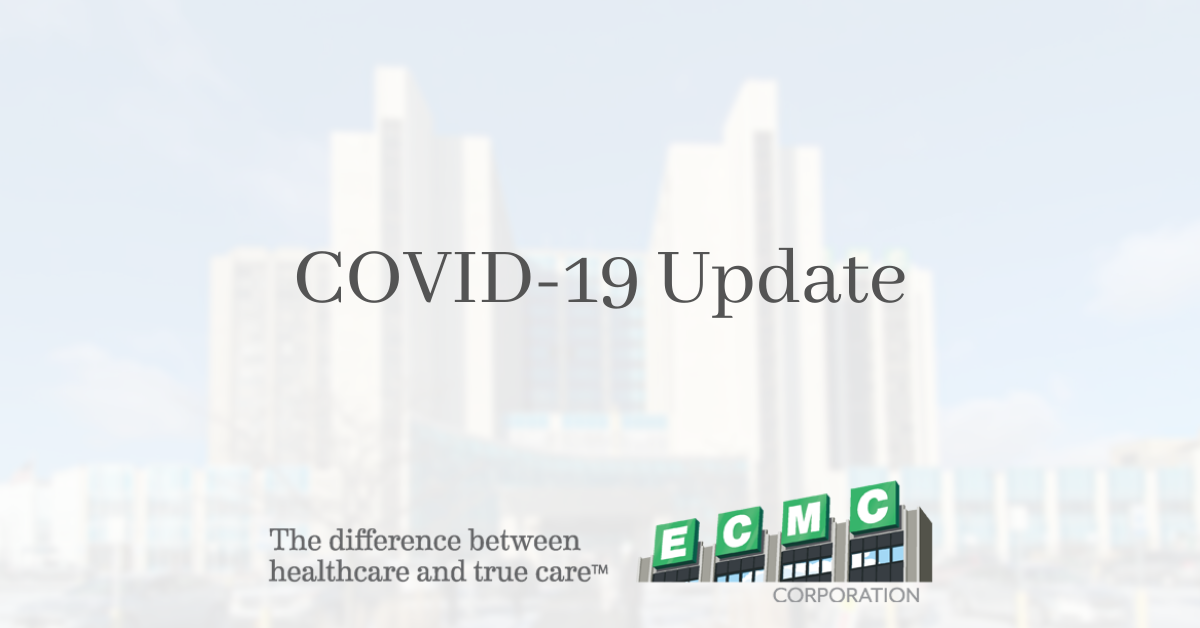 ECMC Corporation COVID-19 Update – March 19th
ECMC Suspends Elective Surgeries.
BUFFALO, NEW YORK— Erie County Medical Center (ECMC) Corporation today announced it will immediately postpone all unnecessary surgery.  ECMC's Operating Room Committee comprised of ECMC surgeons decided unanimously to suspend elective surgery to conserve Personal Protective Equipment (PPE), blood products, and other resources for a possible surge due to the COVID-19 outbreak.  As what is occurring elsewhere in our community, around the state and across the country, we are simultaneously preparing to care for potential COVID-19 patients while maintaining our mission of caring for the sick and injured who need our services.
ABOUT ERIE COUNTY MEDICAL CENTER (ECMC) CORPORATION: The ECMC Corporation was established as a New York State Public Benefit Corporation and since 2004 has included an advanced academic medical center with 573 inpatient beds, on- and off-campus health centers, more than 30 outpatient specialty care services and Terrace View, a 390-bed long-term care facility. ECMC is Western New York's only Level 1 Adult Trauma Center, as well as a regional center for burn care, behavioral health services, transplantation, medical oncology and head & neck cancer care, rehabilitation and a major teaching facility for the University at Buffalo. Most ECMC physicians, dentists and pharmacists are dedicated faculty members of the university and/or members of a private practice plan. More Western New York residents are choosing ECMC for exceptional patient care and patient experiences – the difference between healthcare and true care™.