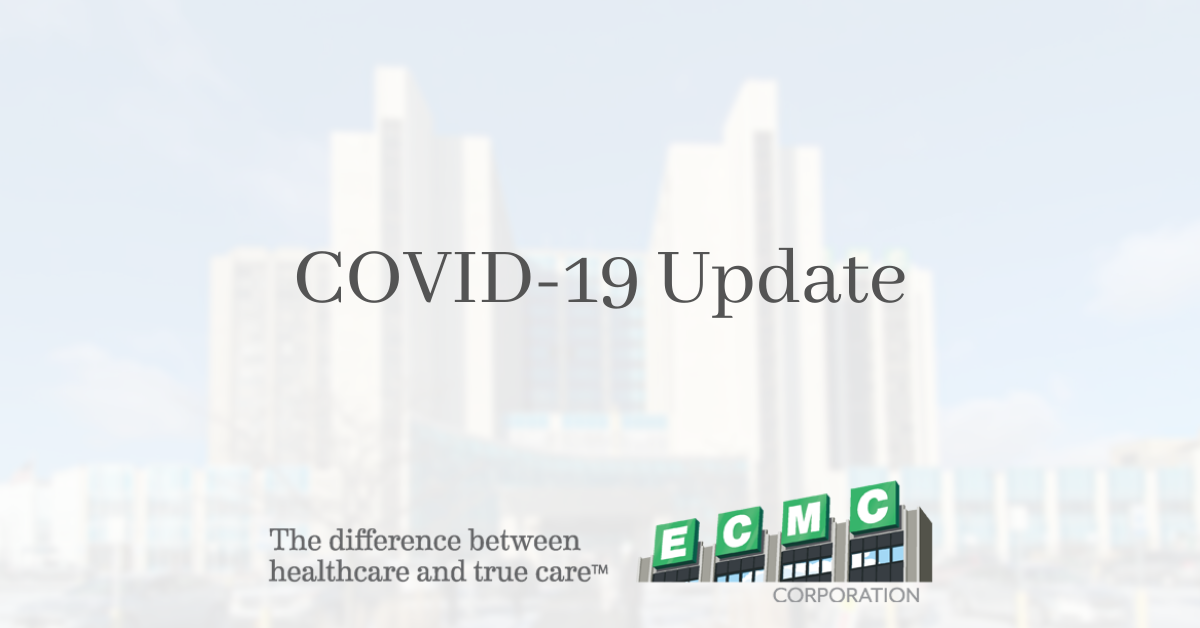 ECMC Corporation COVID-19 Update
Due to increasing Omicron variant-related cases, ECMC has updated patient visitation guidelines, including suspending inpatient visitation except when medically necessary or for end-of-life circumstances.
BUFFALO, NEW YORK— Due to an increasing inpatient census caused by the Omicron COVID variant, Erie County Medical Center (ECMC) Corporation, will suspend all inpatient visitation except when medically necessary, or for family members or legal representatives of patients in imminent end-of-life circumstances beginning this Friday, December 31st. This restriction is being implemented in an effort to protect ECMC's vulnerable patients and caregivers from avoidable exposure to infection. Similar to what is taking place in healthcare institutions throughout the region, state and country, ECMC is experiencing staffing shortages and the updated patient visitation guidelines will help further protect ECMC's frontline caregivers from the virus.
Please see attached updated ECMC visitation guidelines.
In addition:
Any visitors meeting exceptions mentioned above will be required to wear a hospital grade face mask and be screened for symptoms (cough, shortness of breath, or fever) or potential exposure to someone with COVID-19. The duration and number of visits will be minimized.
Patients and their families and loved ones have been advised to communicate via telephone and when possible via features like FaceTime.  ECMC will assist patients with technology who do not have personal devices.
About Erie County Medical Center (ECMC) Corporation: The ECMC Corporation was established as a New York State Public Benefit Corporation and since 2004 has included an advanced academic medical center with 573 inpatient beds, on- and off-campus health centers, more than 30 outpatient specialty care services and Terrace View, a 390-bed long-term care facility. ECMC is Western New York's only Level 1 Adult Trauma Center, as well as a regional center for burn care, behavioral health services, transplantation, medical oncology and head & neck cancer care, rehabilitation and a major teaching facility for the University at Buffalo. Most ECMC physicians, dentists and pharmacists are dedicated faculty members of the university and/or members of a private practice plan. More Western New York residents are choosing ECMC for exceptional patient care and patient experiences – the difference between healthcare and true care™.