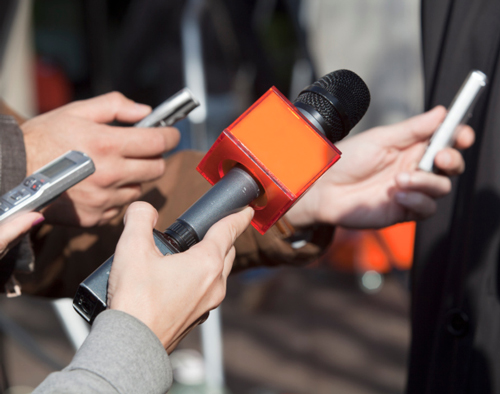 ECMC Continues to See Record Patient Growth for Third Year in a Row
 Through the first six months of 2018, growth continues across all patient care categories, maintaining and exceeding previous record-setting activities set in 2016 and 2017; Emergency Department receiving increased transfers from other hospitals throughout Western New York
BUFFALO, NEW YORK— Erie County Medical Center Corporation today announced that through the first six months of 2018, Western New Yorkers continued to make ECMC their hospital of choice, as the institution continued record patient volume activity that first reached new heights in 2016 and has been maintained through June of this year. Through June, volume increases from the previous year included: Inpatients (4.5% increase); Total Surgeries (5.6% increase); ED visits (1.6%), and Outpatient Visits (3.4% increase). In addition, area hospitals continue to partner with ECMC to transfer patients to the Emergency Department for high-level, specialized care.  In 2017, ECMC received 6,446 transfers to the Emergency Department. Through the first six months of 2018, ECMC has received 4,027 transfers versus 3,203 transfers in the first six months of 2017.
ECMCC President and CEO Thomas J. Quatroche Jr., Ph.D. said, "ECMC continues to be a place of choice for physicians, employees and patients in Western New York. Thanks to the dedication and skilled professionalism of our over 3,000 caregivers – at every level – ECMC continues to serve as our region's community hospital, providing high quality care to all that seek our services.  We thank the community for entrusting us with their care."
During the year's first six months, ECMC continued to build on its high quality healthcare services, including verification as a Level 1Trauma Center by the American College of Surgeons (ACS), an achievement that recognizes ECMC's dedication to providing optimal care for injured patients.
Additional ECMC quality achievements to date this year include:
Receipt of the national the national Women's Choice Award for both Bariatrics and Orthopaedics. The Bariatric Surgery award signifies that ECMC is in the top 9% of 4,812 U.S. hospitals reviewed.  The Orthopaedics award signifies that ECMC is in the top 11% of 3,230 U.S. hospitals offering orthopaedic services.
Successful 5-year reaccreditation by The Centers for Medicare and Medicaid Services (CMS), part of the Department of Health and Human Services (HHS) of Transplant program, housed in ECMC's Regional Center of Excellence for Transplantation and Kidney Care.
Medical Intensive Care Unit (MICU) awarded a silver-level American Association of Critical Care Nurses (AACN) Beacon Award for Excellence, which is a three-year designation highlighting the Unit's achievement of exceptional care through improved outcomes and greater overall patient satisfaction.
ECMC's Synergy Bariatrics / Center for Bariatric and Metabolic Surgery was accredited for a second consecutive three-year period as a "Comprehensive Center" under the Metabolic and Bariatric Surgery Accreditation and Quality Improvement Program (MBSAQIP®) – a joint program of the American College of Surgeons (ACS) and the American Society for Metabolic and Bariatric Surgery (ASMBS).

ABOUT ERIE COUNTY MEDICAL CENTER (ECMC) CORPORATION:  The ECMC Corporation was established as a  New York State Public Benefit Corporation and since 2004 has  included an advanced academic medical center with 573 inpatient beds, on- and off-campus health centers, more than 30 outpatient specialty care services and Terrace View, a 390-bed long-term care facility.  ECMC is Western New York's only Level 1 Adult Trauma Center, as well as a regional center for burn care, behavioral health services, transplantation, medical oncology and head & neck cancer care, rehabilitation and a major teaching facility for the University at Buffalo.  Most ECMC physicians, dentists and pharmacists are dedicated faculty members of the university and/or members of a private practice plan.  More Western New York residents are choosing ECMC for exceptional patient care and patient experiences—the difference between healthcare and true care™.