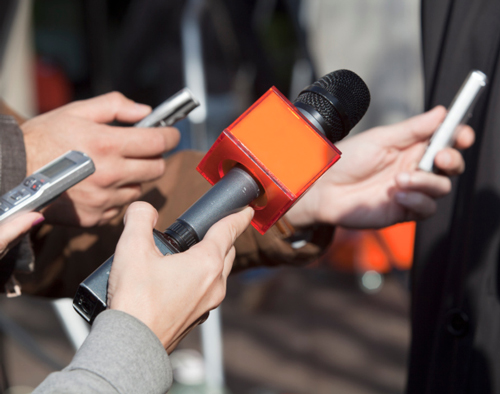 ECMC Center for Wound Care & Hyperbaric Medicine Participates in Annual Healogics Wound Care Awareness Week
BUFFALO, NY – The Center for Wound Care and Hyperbaric Medicine at ECMC (Erie County Medical Center) a member of the Healogics network, is helping raise awareness of chronic wounds during the seventh annual Wound Care Awareness Week, being held from June 1 to June 5. Wound Care Awareness was established by Healogics in 2014 to bring attention to the chronic wound epidemic and the 6.7 million Americans who are currently living with non-healing wounds. Program Directors across the nation are dedicating the entire week to educating physicians, patients and the general public about the chronic wound epidemic and the advanced wound care solutions available. ECMC offers advanced therapies to patients suffering from chronic wounds.
While there are already millions of people living with chronic wounds, the incidence is rising, fueled by an aging population and increasing rates of diseases and conditions such as obesity and the late effects of radiation therapy. A person with a wound has an average of three to four chronic conditions like diabetes, PAD, cardiovascular disease and COPD.  If left untreated, chronic wounds can lead to diminished quality of life and possibly amputation of the affected limb.  Even more alarmingly, 50 percent of people die within five years of amputation.
Jeffrey Jordan, MD, Surgeon and Director of the Center for Wound Care and Hyperbaric Medicine at ECMC, said, "With Western New York's higher-than-average rate of diabetes, and as the region's trauma center, the wound care services we offer literally save 'life and limb.'  As diabetics and trauma patients with wounds are treated in our Center, their wounds heal faster and more effectively, short- and long-term treatment costs are reduced, complications are limited or avoided, and patients live healthier lives."
To support this underserved and growing population of people living with chronic wounds, ECMC's Center for Wound Care Center and Hyperbaric Medicine, in partnership with Healogics, offers an evidence-based, systematic approach to advanced wound care.  A patient's individualized treatment plan may include specialized wound dressings, debridement, compression therapy, hyperbaric oxygen therapy, advanced cellular products and topical growth factors, edema management and/or non-invasive vascular assessment.  These treatments are the result of a team approach between the Center's physicians, nurses and the referring physician.  A treatment plan is developed and scheduled based on the patient's needs.  Once treatment is complete, the patient will return to their primary physician to continue routine care.
People with wounds that have not improved with traditional methods of treatment may benefit from a visit to the Center for Wound Care Center and Hyperbaric Medicine at ECMC.  Visit www.woundcareawarenessweek.com to learn more about Wound Care Awareness Week and to hear from patients about how wound healing changed their life.  To schedule an appointment, please call 716-898-4800 or visit http://www.ecmc.edu/health-services-and-doctors/outpatient-specialty-clinics/wound-care-and-hyperbaric-oxygen-therapy-clinic/.
ABOUT ERIE COUNTY MEDICAL CENTER (ECMC) CORPORATION:  The ECMC Corporation was established as a  New York State Public Benefit Corporation and since 2004 has  included an advanced academic medical center with 573 inpatient beds, on- and off-campus health centers, more than 30 outpatient specialty care services and Terrace View, a 390-bed long-term care facility.  ECMC is Western New York's only Level 1 Adult Trauma Center, as well as a regional center for burn care, behavioral health services, transplantation, medical oncology and head & neck cancer care, rehabilitation and a major teaching facility for the University at Buffalo.  Most ECMC physicians, dentists and pharmacists are dedicated faculty members of the university and/or members of a private practice plan.  More Western New York residents are choosing ECMC for exceptional patient care and patient experiences—the difference between healthcare and true care™.
ABOUT HEALOGICS: Headquartered in Jacksonville, Fla., Healogics is the nation's wound healing expert. Last year over 330,000 patients received advanced wound care through a nationwide network of nearly 700 Wound Care Centers®.  The Healogics team is made up of almost 3,000 employees, 4,000 affiliated physicians and a Healogics Specialty Physician practice group of nearly 300. In addition to the company's network of outpatient Centers, Healogics partners with over 300 skilled nursing facilities to care for patients with chronic wounds, and provides inpatient consults at more than 80 partner hospitals. As the industry leader, Healogics has the largest repository of chronic wound-specific patient data in the country. The Healogics Wound Science Initiative, an effort launched in 2017 to provide peer-reviewed research, recognizes the value and relevance of big data and advanced analytics to drive continuous, collaborative learning towards a better understanding of how to efficiently utilize healthcare resources for patients with wounds. For additional information, please visit Healogics.com.