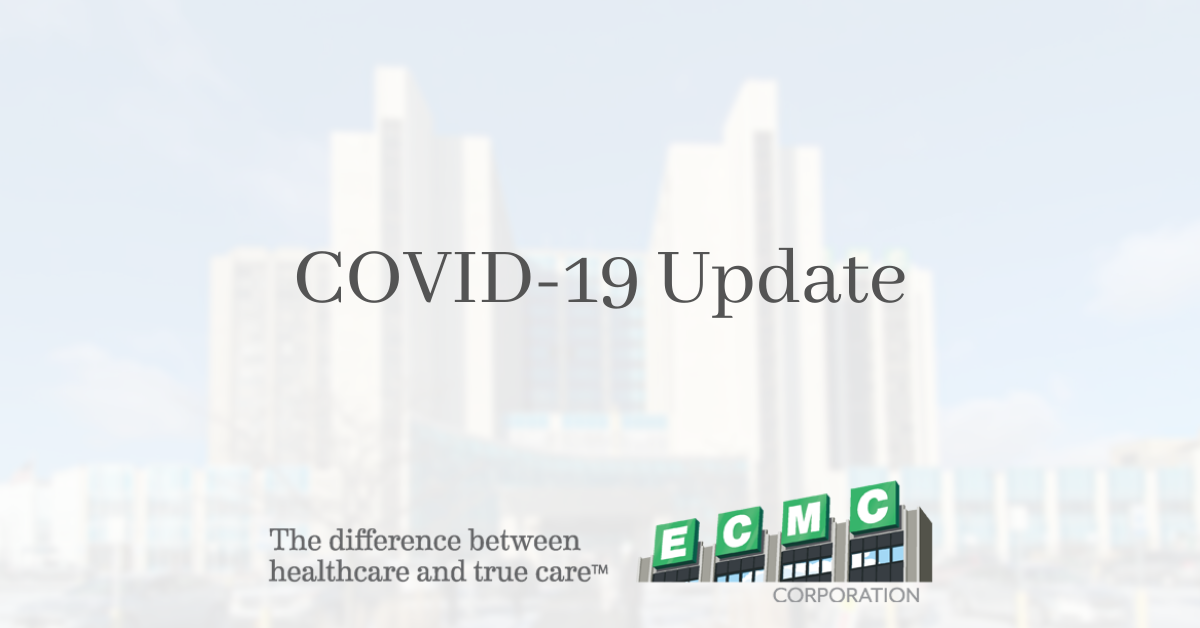 ECMC Celebrates COVID-19 Discharges With "Here Comes The Sun"
ECMC COVID-19 patient discharges reaches 50
BUFFALO, N.Y – Erie County Medical Center Corporation today announced the 50th COVID-19 patient has been discharged and the institution celebrated the positive milestone by playing The Beatles' much loved song, "Here Comes the Sun."
For the past few weeks, ECMC plays the song twice each day over its public address system on any day a COVID-19 patient or patients are discharged from the hospital.
Thomas J. Quatroche Jr., PhD, President and CEO said, "It's such a positive, uplifting song and we want all of our incredibly dedicated caregivers to know, as well as our patients, that we can overcome the virus and safely return our patients home to their families and love ones."
Hospitals across the country started playing Here Comes the Sun and other similar songs to celebrate the discharge of COVID-19 patients and to offer hope amid the pandemic.
ABOUT ERIE COUNTY MEDICAL CENTER (ECMC) CORPORATION: The ECMC Corporation was established as a New York State Public Benefit Corporation and since 2004 has included an advanced academic medical center with 573 inpatient beds, on- and off-campus health centers, more than 30 outpatient specialty care services and Terrace View, a 390-bed long-term care facility. ECMC is Western New York's only Level 1 Adult Trauma Center, as well as a regional center for burn care, behavioral health services, transplantation, medical oncology and head & neck cancer care, rehabilitation and a major teaching facility for the University at Buffalo. Most ECMC physicians, dentists and pharmacists are dedicated faculty members of the university and/or members of a private practice plan. More Western New York residents are choosing ECMC for exceptional patient care and patient experiences – the difference between healthcare and true care™.