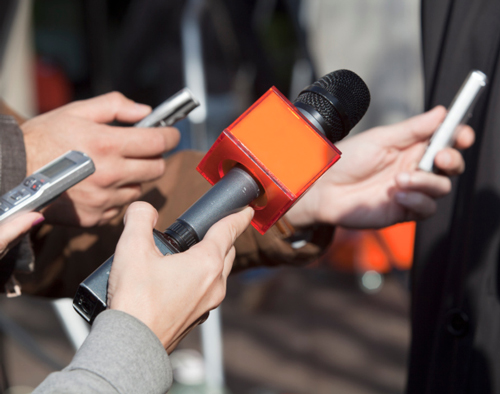 ECMC awarded second Three-Year CARF Accreditation for Medical Rehab Program
BUFFALO, NY – The Commission on Accreditation of Rehabilitation Facilities (CARF) announced that Erie County Medical Center (ECMC) Corporation's Acute Inpatient Rehabilitation Unit has been accredited for a period of three years through June 30, 2020. This is the second consecutive accreditation that the international accrediting body has awarded to ECMC. The first was awarded in 2014.
As stated in the July 10, 2017, notification letter from CARF International to ECMC, "This achievement is an indication of ECMC's dedication and commitment to improving the quality of the lives of the persons served. Services, personnel, and documentation clearly indicate an establishment pattern of conformance to standards…Your organization should take pride in achieving this high level of accreditation."
ECMC President and CEO Thomas J, Quatroche Jr., Ph.D., said, "This accreditation is confirmation of the expertise and dedication of our entire rehabilitation team of physicians, nurses and therapists. I commend our rehab clinicians for their consistent delivery of quality services and their commitment to providing ECMC rehabilitation services to the highest level of accreditation, which benefits our patients, improves their overall quality of life and has a positive impact on our entire community."
An organization receiving a Three-Year CARF Accreditation has put itself through a rigorous peer review process. It has demonstrated to a team of surveyors during an on-site visit its commitment to offering programs and services that are measurable, accountable, and of the highest quality.  

ABOUT CARF: CARF is an independent, nonprofit accrediting body whose mission is to promote the quality, value, and optimal outcomes of services through a consultative accreditation process that centers on enhancing the lives of the persons served. Founded in 1966 as the Commission on Accreditation of Rehabilitation Facilities, and now known as CARF International, the accrediting body establishes consumer-focused standards to help organizations measure and improve the quality of their programs and services.  For more information about the accreditation process, visit the CARF website at www.carf.org.
ABOUT ERIE COUNTY MEDICAL CENTER (ECMC) CORPORATION: The ECMC Corporation was established as a New York State Public Benefit Corporation and since 2004 has included an advanced academic medical center with 583 inpatient beds, on- and off-campus health centers, more than 30 outpatient specialty care services and Terrace View, a 390-bed long-term care facility. ECMC is Western New York's only Level 1 Adult Trauma Center, as well as a regional center for burn care, behavioral health services, transplantation, medical oncology and head & neck cancer care, rehabilitation and a major teaching facility for the University at Buffalo. Most ECMC physicians, dentists and pharmacists are dedicated faculty members of the university and/or members of a private practice plan. More Western New York residents are choosing ECMC for exceptional patient care and patient experiences – the difference between healthcare and true care™.