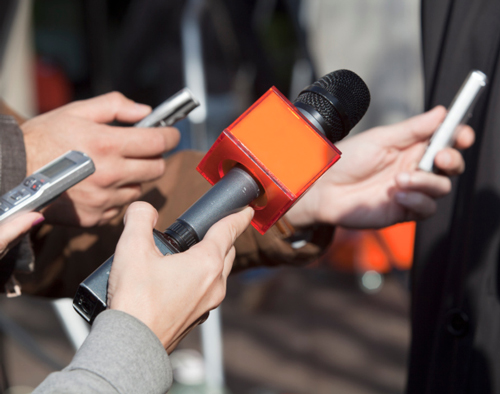 ECMC Awarded NYS DOH Workforce Training Grant
Medical Center is first hospital to partner with UB Institute on "Trauma-Informed Care" training for Behavioral Health staff
Erie County Medical Center (ECMC) Corporation officials today announced that ECMC has been awarded a $40,084 grant from the NYS Department of Health for a "Health Workforce Retraining Program" to train ECMC's workers across the hospital's Behavioral Health department in Trauma-Informed Care (TIC).
ECMCC President and CEO Thomas J. Quatroche Jr., Ph.D., said, "ECMC's Behavioral Health caregivers provide the highest level of support for their patients, delivered with great compassion, empathy and expertise. This state DOH grant will strengthen further their knowledge and skill by adding important training in Trauma-Informed Care."
ECMCC Associate Medical Director of Behavioral Health Michael Cummings, M.D., said, "We are grateful to the Department of Health for recognizing the need to provide these resources intended to enhance our Regional Behavioral Health Center of Excellence program. This training will enable our dedicated staff members to understand further important up-to-date techniques to better serve the patients they work with every day."
Beginning in January 2017 and continuing through December 2018, the University at Buffalo Center for Social Research Institute on Trauma and Trauma-Informed Care (ITTIC) will assist ECMC's Behavioral Health (BH) department in creating a culture of Trauma-Informed Care by providing: an introduction to trauma and TIC training; the formation of a "TIC Champion Team" to include staff members from different BH programs and roles; revision of program policies/procedures; and project evaluation.
ECMC will be the first hospital to partner with ITTIC to provide this type of training for their BH staff in order to respond to patient and staff needs with a greater understanding and increased empathy, building a supportive environment of safety and compassion.
ECMC's Behavioral Health staff will be provided with introductory training in trauma and TIC to ensure they have the necessary foundational knowledge to create a trauma-informed organization. "Trauma 101" training will be provided with facilitated discussion by ITTIC staff. All staff members will receive regularly scheduled follow-up consultations for the remainder of the project to deepen their understanding through the operationalization of TIC.
Trauma-Informed Care, as defined by the National Center on Trauma-Informed Care, is an approach to engaging people with histories of trauma that recognizes the presence of trauma symptoms and acknowledges the role that trauma has played in their lives. Understanding this approach is one of the most significant steps (a clinician) can take to improve skills and positively impact the well-being of clients.
The ITTIC research team will provide a baseline, midpoint and end of project survey of ECMC BH staff on TIC climate, policies and procedures to measure progress and changes that occur as a result of the project. The ITTIC team will provide a report to ECMC on initial findings, including strengths, areas for improvement and recommendations.
ABOUT UB ITTIC: The University at Buffalo Center for Social Research Institute on Trauma and Trauma-Informed Care (ITTIC) ITTIC provides research and training for organizations regarding trauma and trauma-informed care through evaluation, trauma-specific treatment interventions, training, technical assistance, research and consultation.