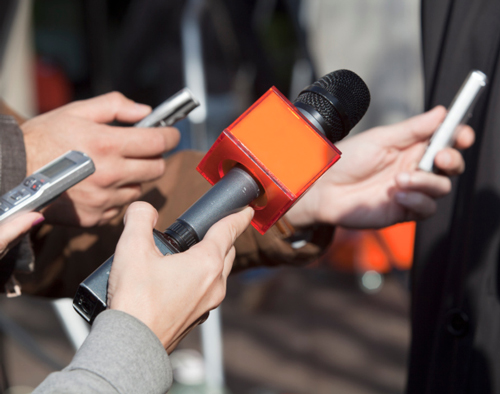 ECMC appoints Phyllis Murawski Transplant Administrator for COE
Erie County Medical Center (ECMC) Corporation recently announced the appointment of Phyllis Murawski, MS, BSN, RN, as Transplant Administrator for the Regional Center of Excellence (COE) for Transplantation & Kidney Care at ECMC.
"After working with the Transplant Leadership Institute to conduct a national search, Phyllis Murawski, who previously served in an interim leadership capacity since August of 2014, was identified as the strongest candidate to oversee our transplant program and move it forward," stated Richard C. Cleland, MPA, FACHE, NHA, President / Chief Operating Officer and Interim Chief Executive Officer, ECMC Corporation.
Recognized for inspiring employees to succeed while working toward unified goals, Murawski is an experienced instructor and skilled communicator who has proven to be a team builder.
"Phyllis has proven to be a strong leader and valuable asset.  She worked closely with our transplant physicians and staff to assure the reopening of our Living Donor Program," explained Mary L. Hoffman, RN, MBA, FACHE, Senior Vice President of Operations, ECMC Corporation.
Murawski joined ECMC in February of 2014, as Assistant Vice President of Critical Care and Emergency Services.  She previously held transplant positions as Vice President of Clinical Services at Unyts (2012-2014) and Director of Medical Surgical Nursing and Transplant Administrator at Kaleida Health (2008-2012).
Prior to holding top level administrative/clinical positions, Murawski served as Manager, Surgical Intensive Care and Nursing/Telemetry Units (2008-2009), Kaleida Health; Manager of Organ Services, Unyts (2004-2008); Director of Patient Services, Niagara Hospice and Palliative Care Group (2000-2004); Registered Nurse, Neurosurgical Intensive Care Unit, Millard Fillmore Gates Circle Hospital, Kaleida Health (1996-2001).
Phyllis Murawski earned a Master of Science in Executive Leadership and Change and a Bachelor of Science in Nursing from Daemen College, Amherst, New York; and an Associate of Applied Science in Nursing at Erie Community College.
Phyllis Murawski is a member of the WNY Organization of Nurse Executives (2010-present) and treasurer of American Legion Auxiliary Post 410 B. Leo Dolan (2009-present).
The Regional Center of Excellence for Transplantation and Kidney Care at ECMC is the result of the merging of two transplant programs—from Buffalo General Hospital and ECMC—into a single streamlined, highly specialized program that offers patients world class care. The mission of the Center is to provide lifesaving kidney and pancreas transplants, vascular access surgical care, hemodialysis for outpatients and inpatients, and treatment and disease management services for patients with all stages of chronic kidney disease.  This concentration of services means a greater number of procedures performed, a high level of expertise among the medical staff, and the most favorable outcomes for renal patients at all levels of care.