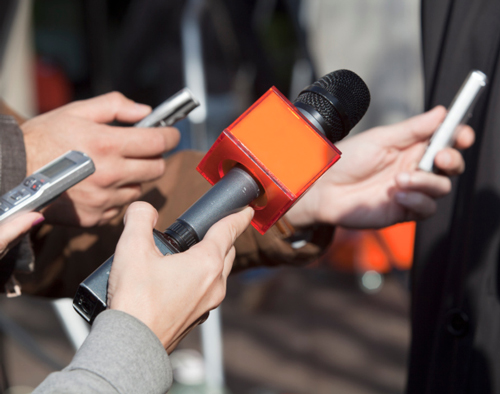 ECMC Announces Springfest Gala 2018
Distinguished Service Honorees
BUFFALO, NEW YORK – ECMC Corporation and ECMC Foundation today announced the 2018 Distinguished Service Honorees of the 29th Annual Springfest Gala to be held at the Buffalo Niagara Convention Center on May 12th, 2018. The two outstanding members ECMC's health care family to be recognized during this, ECMC's centennial celebration year 2018, are: Distinguished Physician Honoree Mark J. Anders, MD, and Distinguished Nurse Honoree Sandra Lauer, BSN, RN.
ECMC 2018 Distinguished Physician Honoree Mark J. Anders, MD, is Director of Orthopaedic Trauma, Center for Orthopaedic Care at ECMC; and Clinical Associate Professor, University at Buffalo, Jacobs School of Medicine and Biomedical Sciences.  An orthopaedic surgeon with over 20 years of experience with UBMD Orthopaedics and Sports Medicine, Dr. Anders specializes in reconstruction and surgery related to trauma. Dr. Anders' practice also encompasses general orthopaedics, including hip and knee replacement.  Board certified by the American Board of Orthopedic Surgery, Dr. Anders' experience spans more than two decades treating adolescent, adult, and elderly patients. He is one of only two trauma fellowship-trained orthopedists in the Buffalo area. 
ECMC 2018 Distinguished Nurse Honoree Sandra Lauer, BSN, RN, is Director, Continuum of Care, Supportive Care and Palliative Medicine at ECMC.  Sandra Lauer is a vitally important member of ECMC's palliative care outreach team, specially trained in the discipline of advance care education and planning.  Having developed a highly regarded and community-based initiative, "The Conversation Project", Sandra helps guide and assist in bridging the continuum of care to end-of-life care to ensure, in a respectful, culturally sensitive manner, that the community is engaged in this topic.
Jonathan Dandes, Chair, ECMC Foundation said, "These two dedicated and skilled clinicians will be honored during our Springfest Gala for their many years of service to ECMC patients and our community. Springfest Gala is a special opportunity to thank our honorees for their contributions to ECMC and health care in our region, and an evening we celebrate the dedication and professionalism of the thousands of ECMC caregivers."
Thomas J. Quatroche Jr., PhD, President & CEO, Erie County Medical Center Corp. said, "ECMC is home to thousands of dedicated, talented caregivers, so it is never easy to select individuals for these respective honors, but both Dr. Anders and Sandra Lauer represent the kindness, compassion and excellence that distinguishes ECMC throughout Western New York. They are each exceptional clinical professionals who have made significant contributions to ECMC and our patients. They have been selected to be recognized at Springfest Gala 2018, during our centennial year, for their unwavering commitment in providing quality services to the benefit of ECMC patients and our entire community."
An exceptionally enjoyable evening is planned for Springfest Gala 2018 as ECMC recognizes its deserving honorees while celebrating its centennial year. Springfest Gala will take place at the Buffalo Niagara Convention Center on Saturday, May 12, 2018, beginning at 6:00 PM. Those individuals interested in attending and/or sponsoring Springfest Gala 2018 should contact Susan Gonzalez or Stacy Roeder in the ECMC Foundation offices at 716-898-5800, or email Stacy Roeder at sroeder@ecmc.edu.
Pegula Sports and Entertainment along with the Buffalo Bills and the Buffalo Sabres are Springfest Gala 2018 Presenting Sponsors.
All donations to the ECMC Foundation directly benefit the life-saving medical mission of ECMC and plans to build the region's new Level 1 Trauma Center and Emergency Department. Last year, over 70,000 patients were treated in a space designed for just 45,000 patients. ECMC's new facility will be able to treat Western New Yorkers for generations to come and give patients, its care teams and members of the entire community greater access to world-class care.
ABOUT ECMC FOUNDATION: From life-saving surgery for trauma patients to the extra support that makes a difficult time easier for visiting families, ECMC offers true care at every level. ECMC Foundation, a not-for-profit corporation, enhances what ECMC offers to our patients and community, secures the resources that make all the difference, and takes on initiatives to financially support the life-saving work of ECMC. As our community hospital, ECMC serves a range of patients and families across Western New York. Through generous community support and building connections throughout our region, the Foundation strives to make more possible for our patients, their families, and our community.
ABOUT ERIE COUNTY MEDICAL CENTER (ECMC) CORPORATION: The ECMC Corporation includes an advanced academic medical center (ECMC) with 583 inpatient beds, on- and off-campus health centers, more than 30 outpatient specialty care services and Terrace View, a 390-bed long-term care facility. ECMC is a Level 1 Adult Trauma Center, a regional center for burn care, behavioral health services, transplantation, medical oncology and head & neck cancer care, rehabilitation and a major teaching facility for the University at Buffalo. Most ECMC physicians, dentists and pharmacists are dedicated faculty members of the university and/or members of a private practice plan. More Western New York residents are choosing ECMC for exceptional patient care and patient experiences-the difference between healthcare and true care™.