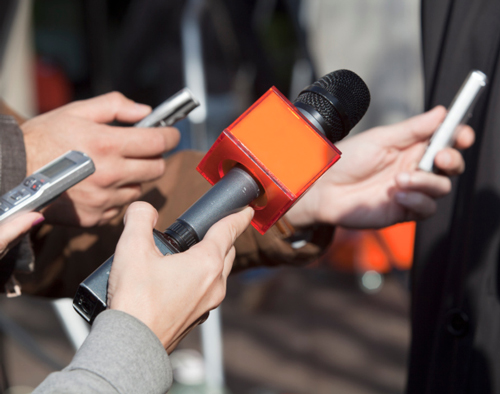 ECMC Announces Hiring of Vice President of Communications and External Affairs
BUFFALO, NY; March 1, 2016—ECMC Corporation today announced that Peter K. Cutler has been hired as the organization's Vice President of Communications and External Affairs. In this position, Mr. Cutler will be responsible for all internal and external communications, publications, web site and social media, and community and government relations.
"We are very pleased that Peter is joining the ECMC family, bringing his years of communications, public affairs and public policy experience to our organization," Thomas Quatroche, CEO, said. "His extensive knowledge of public communications, depth of experience in both the public and private sectors, and his understanding of issues connected to our community will be a tremendous asset for ECMC."
A Buffalo native and graduate of Bennett High School, Cutler has served in the administration of two New York State Governors – Mario M. Cuomo (Brooklyn Regional Representative; Deputy Director of Scheduling; and Director of Communications, NYS Dormitory Authority) and Andrew M. Cuomo (Director of Communications, NYS Department of Corrections and Community Supervision; Director Of Communications, NYS Division of Homeland Security and Emergency Services; Director of Communications and Special Projects, Erie Canal Harbor Development Corporation/Empire State Development, Buffalo Regional Office)– and two Buffalo mayoral administrations – Anthony M. Masiello (Director of Communications) and Byron W. Brown (Director of Communications). He began his professional career at ABC-News in New York City and has also worked in Buffalo for two advertising/public relations companies, Eric Mower Associates and the former Travers Collins Company. He received his Bachelor of Arts degree in History from Lake Forest College in Lake Forest, IL. He and his wife reside in Buffalo.
ABOUT ERIE COUNTY MEDICAL CENTER (ECMC) CORPORATION: The ECMC Corporation includes an advanced academic medical center (ECMC) with 602 inpatient beds, on- and off-campus health centers, more than 30 outpatient specialty care services and Terrace View, a 390-bed long-term care facility. ECMC is a Level 1 Adult Trauma Center, a regional center for burn care, behavioral health services, transplantation, medical oncology and head & neck cancer care, rehabilitation and a major teaching facility for the University at Buffalo. Most ECMC physicians, dentists and pharmacists are dedicated faculty members of the university and/or members of a private practice plan. More Western New York residents are choosing ECMC for exceptional patient care and patient experiences—the difference between healthcare and true care™.
NEWS CONTACT: Joe Cirillo at 716-898-4300 or jcirillo@ecmc.edu