ECMC Announces 12th Annual Summer Youth Intern Program
Unique ECMC program partners with Mayor Brown, First Niagara Foundation and Millennium Collaborative Care to offer city and area high school students opportunity to participate in comprehensive healthcare summer intern program
BUFFALO, NEW YORK—The Erie County Medical Center (ECMC) Corporation today launched the 12th Annual Summer Youth Intern Program with an orientation event held for 125 high school students who will participate in a four-week comprehensive healthcare self-development program administered by the ECMC Foundation. 65 City youth, who are participants of Mayor Byron W. Brown's annual Summer Youth Employment and Internship program, have been assigned to take part in the ECMC internship initiative, providing them with firsthand experience in the healthcare industry.
City of Buffalo Mayor Byron W. Brown said, "I am pleased to again partner with ECMC to provide employment opportunities to Buffalo youth", stated. "The young people employed in this program, many of which come from my Summer Youth Employment and Internship program, will have the opportunity to earn money this summer, while gaining real experience at one of the region's top medical facilities."
ECMCC President and CEO Thomas J. Quatroche Jr., Ph.D., said, "ECMC is again pleased to host this, the 12th Annual Summer Youth Intern Program. Thanks to the strong support of Mayor Brown, ECMC Foundation and the First Niagara Foundation, this competitive program helps educate our youth and provide them with opportunities to serve the patients of our community. The participating students are brought into the daily work environment at ECMC and they're able to observe how the hospital functions and how staff care for and serve our patients. Through this experience, they can then better understand and consider potential careers in this very challenging, but rewarding field."
Elizabeth Gurney, Executive Director, First Niagara Foundation and Director Corporate Philanthropy, KeyBank, said, "KeyBank and the First Niagara Foundation are proud to support this successful and dynamic summer youth intern program that has benefitted so many high school students over the past eleven years. Having joined a few years ago as a program sponsor and having made a commitment for five years, we know this summer youth intern program aligns well with our mission to empower individuals and neighborhoods through investing in education, mentoring, workforce development, and neighborhood revitalization. By providing high school students this up-close, unique opportunity to see how healthcare services are delivered, we are confident their experience will influence their college educational and future professional career choices, which will benefit them and our community."
The program, sponsored by ECMC Foundation, the City of Buffalo and Mayor Brown, First Niagara
Foundation, Millennium Collaborative Care, and Big Lots, offers summer interns a hospital-based career exploration to stimulate interest in employment in healthcare services and to help meet the future need for qualified personnel in this field. The interns are required to work two (2) six-hour days for a total of 12 hours per week, which includes a hospital-based career exploration program, a heart health education program, an accident prevention course, and/or a CPR certification course.
The criteria in which interns are selected to be in the ECMC Summer Youth Intern Program include: an 80% overall GPA, two letters of recommendation from their school, 14-17 years of age; attendance of 9th, 10th, 11th or 12th grade in the fall 2018, medical assessments, working papers, parent permission and successful completion of a personal interview.
Participating high schools include: Akron High School; Alden High School; Amherst High School; Bishop Timon-St. Jude; Buffalo Academy for Visual and Performing Arts; Buffalo Academy of Sacred Heart; Buffalo Academy of Science; Burgard High School; Canisius High School; Charter School for Applied Technologies; Christian Central Academy; City Honors High School; Clarence High School; Fredrick Law Olmstead; Frontier High School; Global Concepts High School; Grand Island High School; Hamburg High School; Health Science Charter School; Hutchinson Technical; Kenmore East High School; Kenmore West High School; Leonardo DaVinci High School; Lewis J Bennett Innovative Technology High School; Math Science Technology Prep; McKinley High School; Mount Mercy Academy; Mount Saint Mary Academy; Nardin Academy; Niagara Wheatfield High School; Nichols School; North Tonawanda High School; Orchard Park High School; St. Joseph's Collegiate Institute; West Seneca East Senior High School; West Seneca West Senior High School; Williamsville East; Williamsville East High School; Williamsville North High School; Williamsville South High School; and Wilson High School.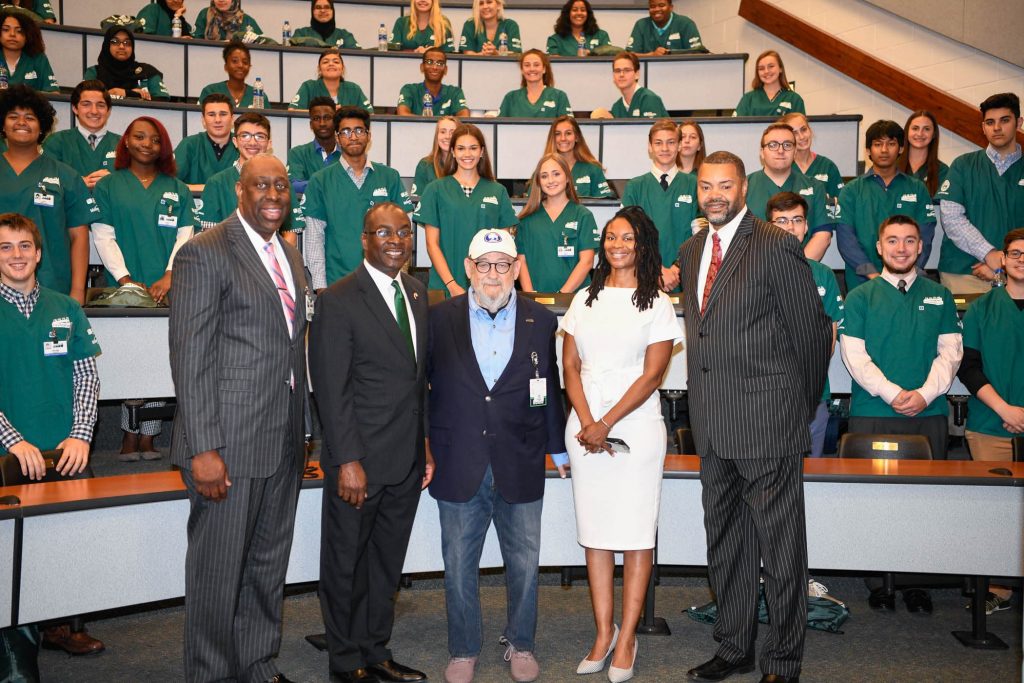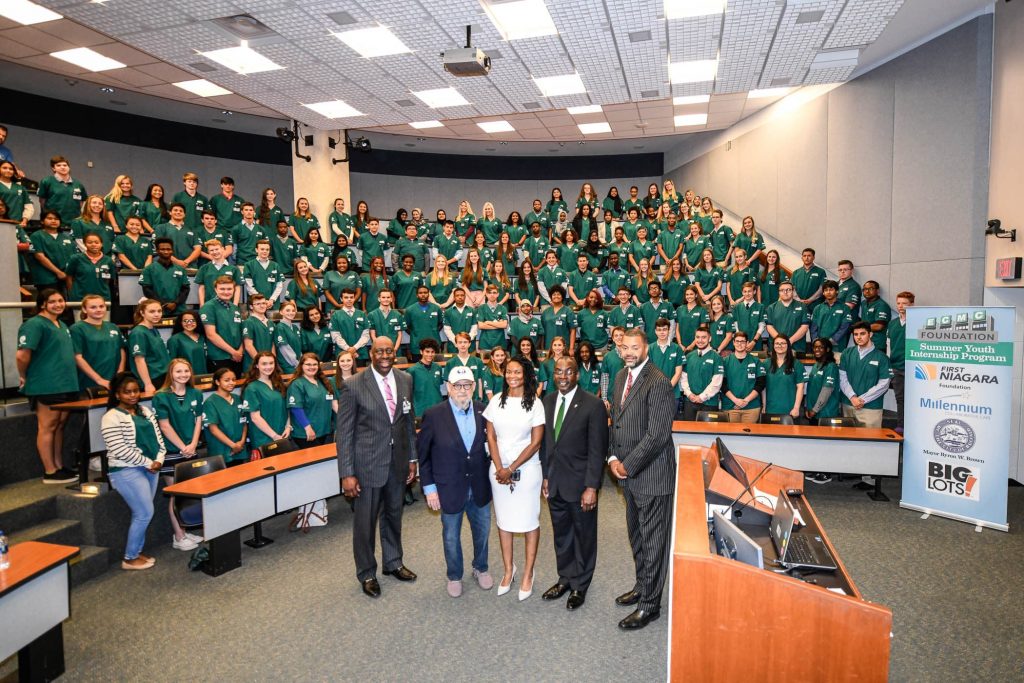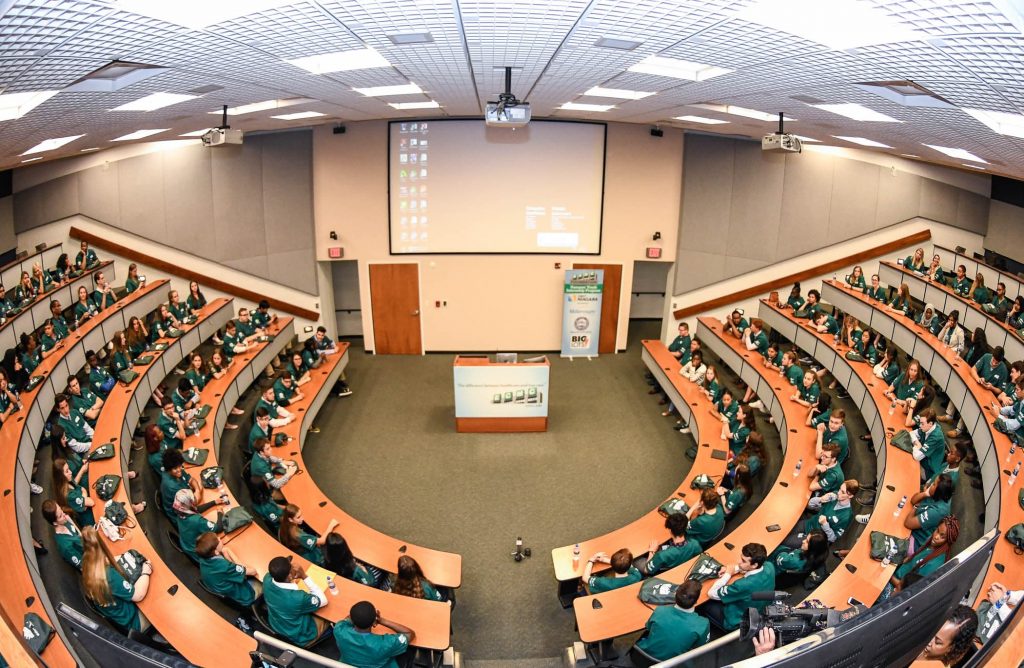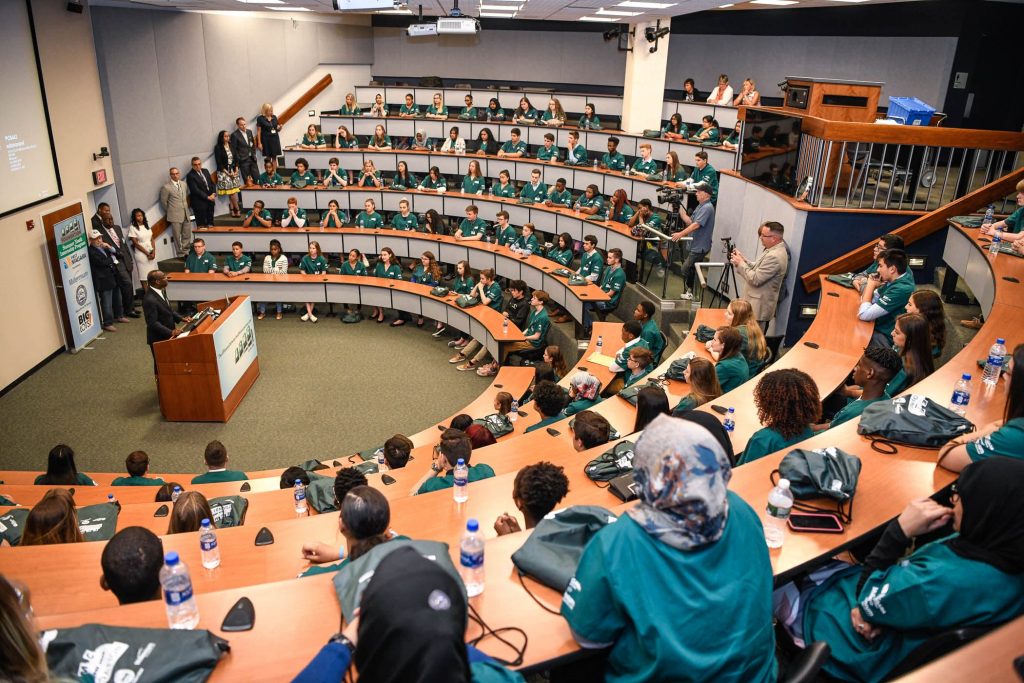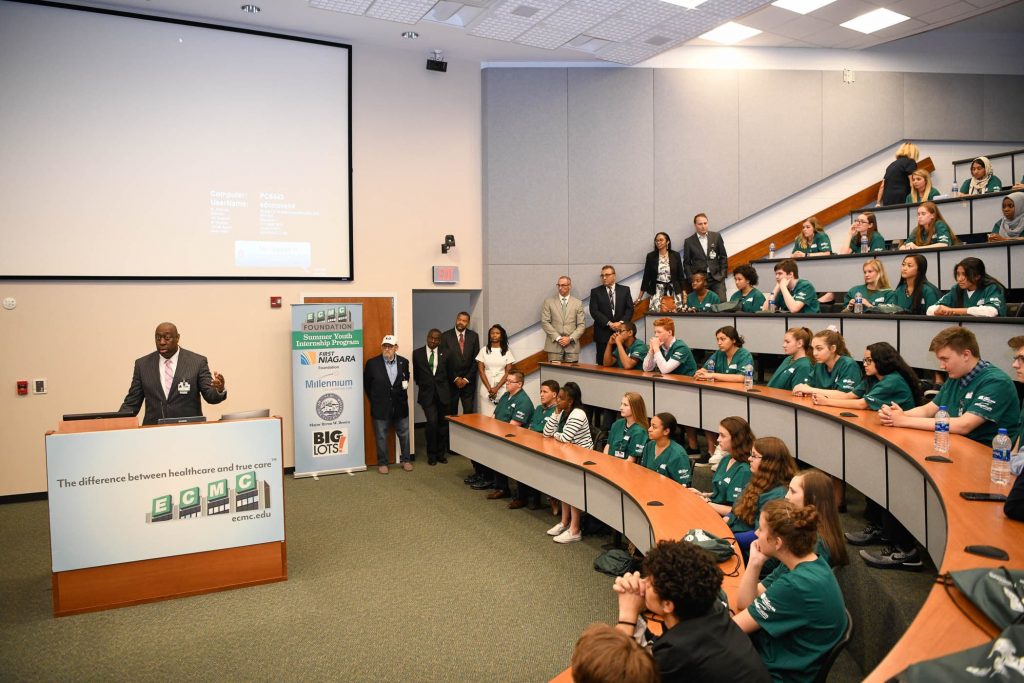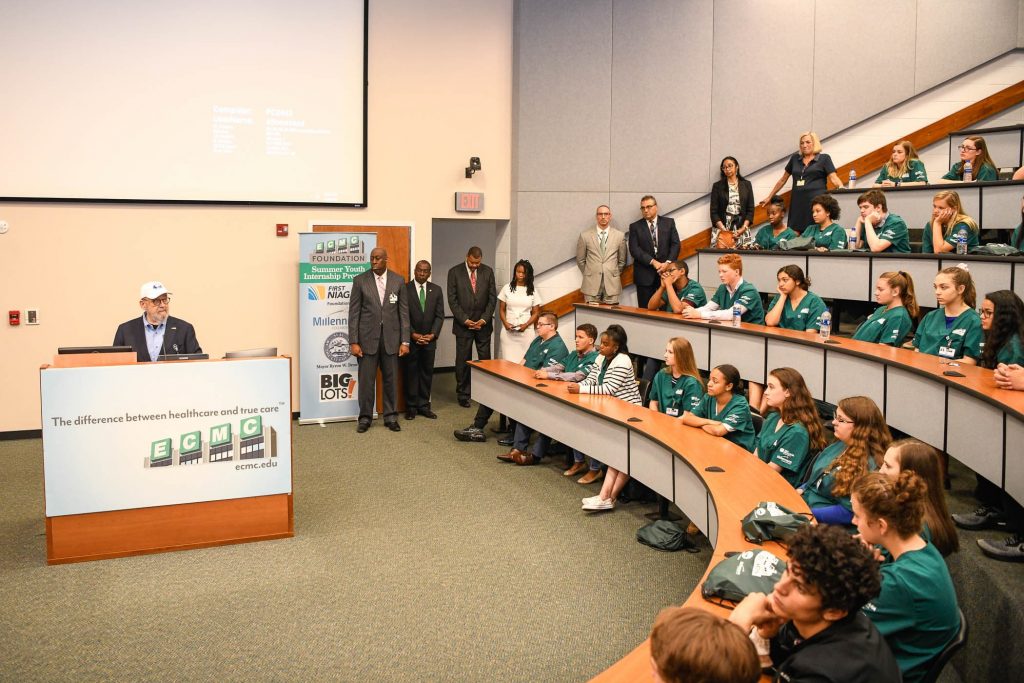 ABOUT MAYOR BYRON W. BROWN'S SUMMER YOUTH EMPLOYMENT AND INTERNSHIP PROGRAM: The program provides six weeks of employment and work-readiness training to youth in the City of Buffalo during the summer months. The Mayor's Administration is committed to preparing city youth for the jobs of the future and the Summer Youth Employment and Internship program helps ensure the success of the next generation by encouraging young people to start their career path with a summer job. Since 2006, Mayor Brown's Summer Youth Employment and Internship program, along with its partners, has provided nearly 26,000 employment opportunities to City youth. This year, the City's summer youth workforce totals 1,700.
ABOUT ECMC FOUNDATION: From lifesaving surgery for trauma patients to the extra support that makes a difficult time easier for visiting families, ECMC offers true care at every level. ECMC Foundation, a not-for-profit corporation, enhances what ECMC offers to our patients and community, secures the resources that make all the difference, and takes on initiatives to financially support the lifesaving work of ECMC. As our community hospital, ECMC serves a range of patients and families across Western New York. Through generous community support and building connections throughout our region, the Foundation strives to make more possible for our patients, their families, and our community.
ABOUT ERIE COUNTY MEDICAL CENTER (ECMC) CORPORATION: The ECMC Corporation was established as a New York State Public Benefit Corporation and since 2004 has included an advanced academic medical center with 573 inpatient beds, on- and off-campus health centers, more than 30 outpatient specialty care services and Terrace View, a 390-bed long-term care facility. ECMC is Western New York's only Level 1 Adult Trauma Center, as well as a regional center for burn care, behavioral health services, transplantation, medical oncology and head & neck cancer care, rehabilitation and a major teaching facility for the University at Buffalo. Most ECMC physicians, dentists and pharmacists are dedicated faculty members of the university and/or members of a private practice plan. More Western New York residents are choosing ECMC for exceptional patient care and patient experiences – the difference between healthcare and true care™.