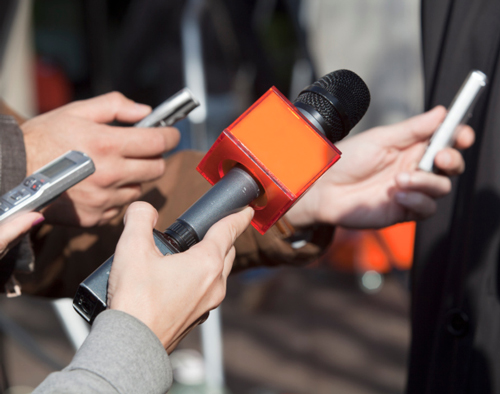 ECMC and Partners Urge Delay of Disproportionate Health Hospital Cuts
ECMC and its Great Lakes Health System partners – Kaleida Health & UB – recently urged our WNY Congressional delegation to support delay of impending Disproportionate Health Hospital (DSH) cuts that could cause instability in the delivery of healthcare services locally and across the country.
Dear Members of the Western New York Congressional Delegation:
We write as three of the principal partners of the Great Lakes Health System, which provides healthcare to over 1.5 million residents of Western New York, to urge you to extend the delay of the Disproportionate Share Hospital (DSH) cuts. Congress's recent failure to extend the delay of the DSH cuts-which have historically passed with overwhelming bi-partisan support – will have a significant negative impact on our ability to provide quality healthcare to the patients we serve. Thousands of people, many whom are senior citizens, rely on the care provided by our system's public, safety net hospital, Erie County Medical Center (ECMC). The cuts to the DSH program will result in the loss of approximately $12.8M in FFY 2017-18 to ECMC, growing to approximately $51M in FFY 2024-25, and therefore seriously compromise access to the high-quality care many of these patients rely on.
In addition to the immediate impact on the quality of care, this action injects another source of instability in healthcare funding across Western New York. The lack of predictable, sustainable and adequate funding for maintaining the well-being of residents across the region is detrimental to our long-term economic growth. A strong healthcare system not only helps attract residents to a region, but also businesses. In the case of Western New York, many of those new businesses are involved in the bio-medical fields and therefore rely on the Great Lakes Health System to not only provide quality healthcare to their employees and families, but also be business partners and a vital resource that will help them expand.
Western New York is experiencing a period of economic and social growth that was unimaginable a decade ago. The investments by the federal government in expanding healthcare coverage and providing adequate funding to public hospitals were instrumental to this growth. Failing to extend the delay of the DSH cuts, and eliminating the Children's Health Insurance Program, places that growth at risk and undercuts many of the economic gains that have already been made. This also comes at a time when ECMC is executing a strategic vision, which will improve patient care, enhance our facilities and provide a broader array of services to the ever-changing needs of the population we serve. Changes to the DSH program place all of this in jeopardy and will have a detrimental impact on implementing the efficiencies and new services that will make healthcare more effective and affordable.
For the reasons stated above, we strongly urge you and your colleagues to again extend the delay of DSH cuts. This will ensure that the resources needed to run our system are made available to ECMC and the other public hospitals across the state. Thank you for your consideration of this urgent matter and we are always available to answer any questions you may have now or in the future.
Sincerely,
Jody L. Lomeo
President & CEO
Kaleida Health
Satish K. Tripathi, PhD
President
University at Buffalo
Thomas J. Quatroche Jr., PhD
President & CEO
Erie County Medical Center