DAISY Award presented to ECMC Nurse Jessica Cecula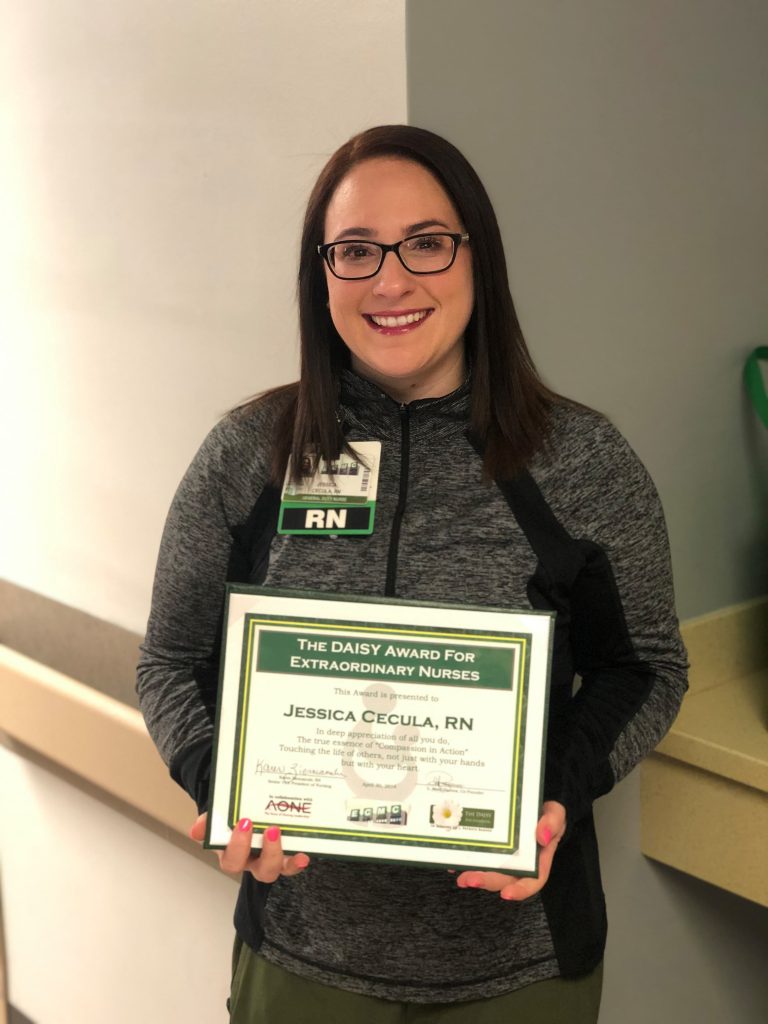 Jessica Cecula was recently recognized with a DAISY Award. Jessica was nominated after a patient noticed her patience and compassionate care. She was attentive to the patient's needs, but was also professional, warm and kind in her care. The patient described Jessica as providing "true care" to all her patients, all the time. Congratulations, Jessie, upon receipt of this well-deserved award!
ECMC participates in the DAISY Award for Extraordinary Nurses, a national program which recognizes the very special work performed by nurses every day. The award is presented quarterly to outstanding nurses in hundreds of hospitals across the country. Nominations can be submitted by a patient or family member. Nominees are then considered for a DAISY Award.