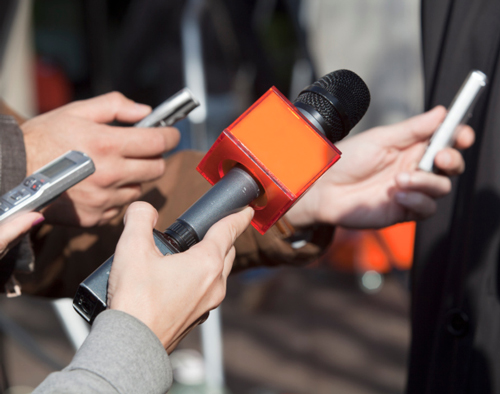 Buffalo News, Another Voice: Why ECMC needs a new emergency department
In our region's only Level 1 adult trauma center, we work as a team day and night to save the lives of our friends, neighbors, colleagues and loved ones. Each patient is unique. Every major injury is a challenge. Read the full Buffalo News story here.

By Steven D.  Schwaitzberg

In our region's only Level 1 adult trauma center, we work as a team day and night to save the lives of our friends, neighbors, colleagues and loved ones. Each patient is unique. Every major injury is a challenge.
Over a 30-year career so far, including many years as a trauma and critical care surgeon, I have seen this situation over and over again in both civilian and military settings (including with the 365th Evac Hospital from Niagara Falls in Operation Desert Storm) where the choreography of the crisis is a blend of teamwork, technology and the physical space. This is critically important to the patient's survival.
There is only one trauma center here. It needs to be a state-of-the-art facility to do this job well. The citizens of Western New York deserve no less.
Arriving at the ECMC emergency department in June 2015, I was struck by two things. First, the quality care, dedication and commitment of the ER clinicians – physicians, surgeons, nurses, PAs and staff – was second to none. The trauma team at ECMC really does save lives. Regional trauma care really does work and the site needs to be ready to meet the needs of our region for the rest of the 21st century.
The second thing I noticed was the emergency department itself. This was designed in the 1970s before regional trauma care was even a valid concept. Even with a bit of remodeling in the 1990s it is totally inadequate for our communities. It was designed to handle 45,000 patients yearly. How can we expect the optimal care from our teams who saw about 70,000 patients last year in the hospital's trauma center/emergency department when they work in a facility whose time is long past? What about our future?
The trauma center/emergency department serves patients for trauma, emergency psychiatric conditions via ECMC's Comprehensive Psychiatric Emergency Program and traditional medical conditions. It is also the best suited of any of the region's emergency departments to handle mass casualty and disaster.
As our only Level 1 adult trauma facility, ECMC must be prepared to handle every trauma situation, not most, not just the easy ones, but all of them. ECMC is our best investment when it comes to caring for the injured citizens of Western New York. We must meet the physical plant needs not only of today, but that of an expected bright future.
The hospital has worked closely with its doctors, nurses and other staff to design a new, state-of-the-art environment to provide lifesaving care. The plan for ECMC's future trauma center/emergency department is exceptional and will put in place the most advanced, modern facility of its kind in Western New York and perhaps the state itself. I can say without reservation that the design of the future trauma center/emergency department at ECMC is among the best in the country. It will be a superb facility that will save lives.
It's that simple.
Steven Schwaitzberg, M.D., is chairman of the University at Buffalo's Department of Surgery and director of surgical program development for Kaleida Health and Erie County Medical Center.
View the story on The Buffalo News website.