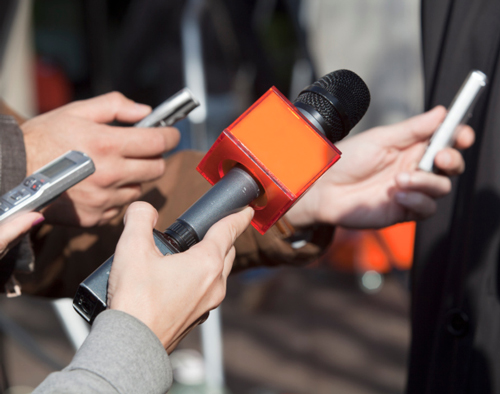 Buffalo Business First – Hospitals fight back against pharma discount program cuts
Original article by Tracey Drury
Hospitals in the region are fighting additional changes to a pharmacy discount program that is costing them millions.
At issue is the 340B program, created 25 years ago to help provide affordable prescription drugs for low-income patients. The program provides manufacturer discounts to hospitals that treat higher levels of Medicaid patients, with the savings used to deliver services to the uninsured and disadvantaged.
In January, changes approved by the Centers for Medicare & Medicaid Services reduced reimbursements by 28.5 percent for drugs delivered in outpatient settings.
Locally, that resulted in losses of:
$500,000 so far for Erie County Medical Center
$964,000 at Kaleida Health
$100,000 for Sisters of Charity Hospital and Mount St. Mary's Hospital, both part of Catholic Health.
CMS proposed expanding that reimbursement cut to drugs delivered across all hospital clinics. Nationally, those reimbursement changes last year cost hospitals $1.6 billion, a number that could rise with additional changes, according to America's Essential Hospitals, a national trade group of safety-net hospitals.
At Kaleida, drug expenditures are more than $50 million. Losing the 340B discounts or an increase in reimbursement cuts would have a huge impact, said Andrew DiLuca, senior director of pharmacy services at Kaleida.
He said the program allows hospitals to provide services and medication at no cost to indigent patients. That extends to cancer care, as well: Kaleida and Great Lakes Cancer Care have taken on many new patients since CCS Oncology shut down.
"We have been able to get into that area more because of 340B, and some of the savings have been used for that program expansion," DiLuca said. "The proposed changes would be significant."
Beth Feldpush, AEH senior vice president of policy and advocacy, said expanding the cuts will definitely be difficult for hospitals.
The trade group pushed back against the changes last year through comment letters and meetings with administrators. In September, AEH along with the American Hospital Association and the Association of American Medical Colleges refiled a lawsuit against the federal government, saying the agency doesn't have the authority to implement those cuts.
Chief among the complaints is that the program receives no government funding; it's an agreement with drugmakers.
The pharmaceutical industry has complaints of its own on the other side, saying 340B has been abused and misused. The Pharmaceutical Research and Manufacturers of America commissioned a study by The Moran Co. on drug costs and charges and found nearly one in five hospitals marks up medicine prices 700 percent or more. The analysis, which used CMS data from 3,792 hospitals, found average markups of nearly 500 percent. "Hospitals receive billions of dollars every year in negotiated and mandatory discounts from biopharmaceutical companies while simultaneously increasing the price of these medicines to insurers and patients," said Stephen Ubl, president and CEO of PhRMA. "In order to make medicines more affordable for patients, we must address the role hospital markups play in driving up medicine costs."
Local hospitals said that's not an issue here: About two-thirds of patients treated at ECMC are on Medicare or Medicaid, which pay only fixed rates for medications so there's no chance of markups. Commercial insurers pay negotiated rates for pharmaceuticals.
"That passing on markups to the individual patients just doesn't apply, and a patient doesn't see any of that," said Stephen Gary Sr., chief financial officer at ECMC.
He said more than 29,000 patients have benefited from 340B, receiving nearly 75,000 prescription medications. Another 200 to 400 patients monthly receive services through a clinic and get medication through an outside pharmacy that also applies the discount. The hospital saves about $1.9 million per year by participating in the program.
ECMC is still trying to assess just how big of an impact the changes to the 340B program will have and how it will manage those financial losses.
Catholic Health's losses at Sisters and Mount St. Mary's hospitals have been less than the others because those safety-net sites don't provide care for oncology and rheumatology, where the cost for specialty medication is higher. Still, the hospitals rely heavily on savings from the 340B program for community benefit programs in clinics, providing new moms with diapers and items not covered by food stamps; healthy meals and educational materials for recovering addicts in support groups; and even training for providers in early detection for chronic conditions such as diabetes.
Michael Osborne, vice president of finance at Catholic Health who oversees 340B, said expanding the reimbursement cuts to other care sites would proportionately increase the hit.
"This program is not a government-funded program and costs taxpayers nothing," he said. "This program impacts the pharma industry maybe 2 percent of their overall revenue, while for a safety-net hospital like Sisters or Mount St. Mary's, it allows us to continue to treat the most vulnerable populations."