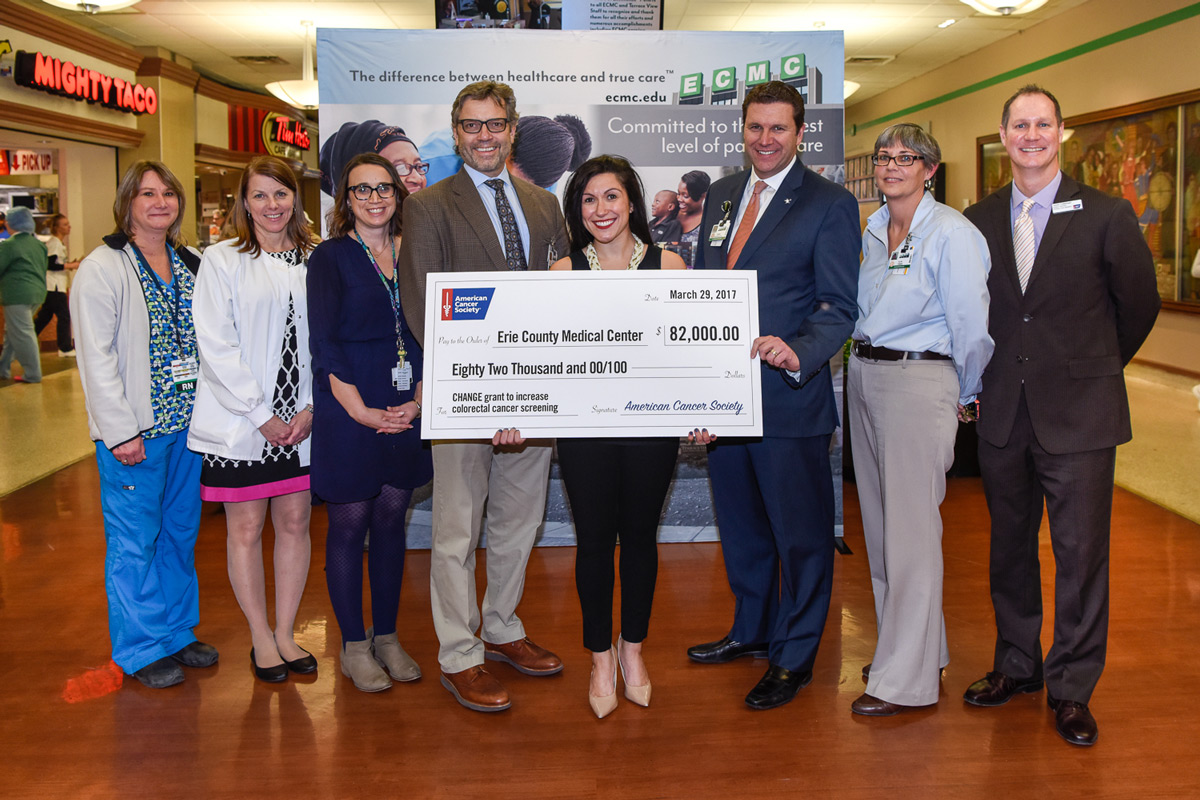 American Cancer Society check presentation to ECMC for Colorectal Cancer Initiative
Colon Cancer, the second leading cause of cancer-related death in the United States, is highly preventable, and highly treatable.
An American Cancer Society (ACS) grant aimed at making a difference in the lives of underserved men and women in Western New York includes $82,000 for ECMC to enhance education, screening, and early detection for patients at risk for colorectal cancer.
On March 1, 2016, representatives from ECMC traveled to Buffalo City Hall to join Mayor Byron Brown, local health care providers, commercial insurance companies, and the University at Buffalo to sign the "80 by 18 pledge,"" with each organization committing to the ACS initiative to get 80% of Americans over the age of 50 regularly screened for colon cancer by the year 2018.
ECMC has since become very active in achieving this goal, participating in roundtable discussions, promoting colorectal health, and implementing new processes to provide patients with better access to colorectal care. During Colorectal Cancer Awareness Month (March) ECMC Ambulatory Services, Human Resources and Center for Occupational Medicine partnered on six events targeted to employees and provider staff to improve colorectal health and increase awareness.