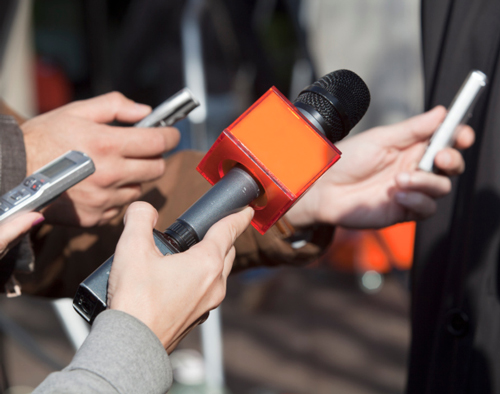 Alzheimer's Association Partners with ECMC for Driving Evaluation Program
Grant from NYSDOH Funds Driving Evaluations for Qualified Families
BUFFALO, NY (October 11, 2018) – The Alzheimer's Association® Western New York Chapter and Erie County Medical Center (ECMC) Corporation today announced a partnership to provide free driving evaluations for persons living with dementia.
A grant from the New York State Department of Health (NYSDOH) is providing funding to enable the Chapter and ECMC to offer the evaluations at no-cost to individuals and families who seek a referral from the Chapter.
Alzheimer's Association Chapter Executive Director Jill Horner said, "The evaluations are a vital tool for helping families make difficult decisions when facing the progression of Alzheimer's disease and other forms of dementia. We are delighted by this partnership and the opportunity to provide this valuable service in conjunction with ECMC."
ECMC Corp. President and CEO Thomas J. Quatroche Jr., PhD, said, "We are grateful to the New York State Department of Health for funding this important initiative. We are also pleased to partner with the Alzheimer's Association on our Driver Evaluation Program. The Alzheimer's Association offers support and advocacy for patients with Alzheimer's disease and ECMC provides patient-centered evaluations to assess the driving abilities of people living with Alzheimer's. Together, both organizations are working to remove barriers and enable the greatest level of independence for these individuals within our community.
ECMC's Driver Rehabilitation Program, established in 1984, provides outreach, education and formal driver evaluations to assist patients in reaching or maintaining their highest level of safe driving. Licensed occupational therapists specializing in driver rehabilitation complete a two-part patient assessment including an in-clinic and behind-the-wheel evaluation. At the conclusion of the assessment, post-evaluation counseling is conducted to review results and provide necessary education and support.
This partnership enables patients and families identified and referred to ECMC by the Alzheimer's Association to utilize another valuable community resource to support safe community mobility without financial burden. The diagnosis of Alzheimer's or dementia is not an automatic reason to remove driving privileges since ECMC offers a safe and graded plan for continued driving or community mobility if driving is no longer indicated.
For additional information about dementia, other Chapter programs and resources, and how to be referred to the ECMC Driver Evaluation Program, please call the Alzheimer's Association at (716) 626-0600.
ABOUT THE ALZHEIMER'S ASSOCIATION: The Alzheimer's Association is the leading voluntary health organization in Alzheimer's care, support and research. Our mission is to eliminate Alzheimer's disease through the advancement of research; to provide and enhance care and support for all affected; and to reduce the risk of dementia through the promotion of brain health. The Association's WNY Chapter offers free educational programs, professional training and other resources across the eight counties of WNY (Allegany, Cattaraugus, Chautauqua, Erie, Genesee, Niagara, Orleans and Wyoming) as well as a 24/7 Helpline at 1.800.272.3900.
ABOUT ERIE COUNTY MEDICAL CENTER (ECMC) CORPORATION: The ECMC Corporation was established as a New York State Public Benefit Corporation and since 2004 has included an advanced academic medical center with 573 inpatient beds, on- and off-campus health centers, more than 30 outpatient specialty care services and Terrace View, a 390-bed long-term care facility. ECMC is Western New York's only Level 1 Adult Trauma Center, as well as a regional center for burn care, behavioral health services, transplantation, medical oncology and head & neck cancer care, rehabilitation and a major teaching facility for the University at Buffalo. Most ECMC physicians, dentists and pharmacists are dedicated faculty members of the university and/or members of a private practice plan. More Western New York residents are choosing ECMC for exceptional patient care and patient experiences – the difference between healthcare and true care.