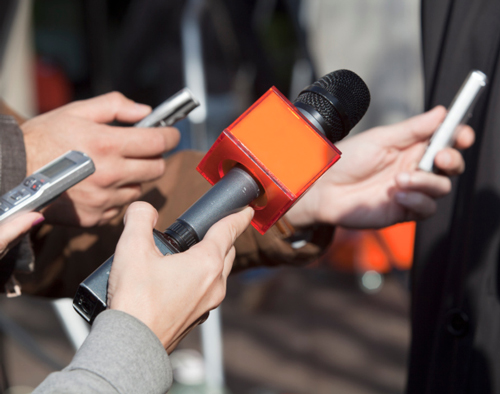 AHCA Repeal Joint Letter

Dear Member of the Western New York Delegation,
As three of the principle partners of the Great Lakes Health System of Western New York, one of the largest health care systems in New York State, we write to alert you to the irreparable harm that would be caused by the repeal and replacement of the Affordable Care Act (ACA) with the American Health Care Act (AHCA).
Any policy designed to ensure access to adequate healthcare for all people needs to account for the whole spectrum of activities in the healthcare delivery system. This spectrum begins with the education of its medical practitioners, to the hospitals and treatment centers that serve the women, men and children of a community, and to the researchers developing new therapies and interventions. Each aspect of the healthcare system will be negatively impacted by the changes proposed in the AHCA.
Western New York and the patients that we serve are even more sensitive to the dynamic impact healthcare legislation has on a community. Not only is Western New York home to an older, poorer population needing more intensive healthcare interventions than other regions, but also medical education and biomedical research are central components to our region's economic recovery. That is why the AHCA poses a significant challenge to our region and we urge you to resist any repeal of the ACA.
By eliminating access to healthcare to millions of people, the AHCA will drive up medical care costs and impose a disproportionally high burden on urban health systems. Numerous studies have shown that when people do not have access to adequate health insurance they are less likely to take preventive healthcare steps or seek medical intervention when illnesses are more treatable or less costly to address. By stripping people of their health insurance, either through prohibitively high premiums for people with pre-existing conditions, elimination of the Medicaid safety net, or forcing patients into severely underfunded high-risk pools, the AHCA will ultimately make healthcare more expensive for patients, doctors, and hospitals. Speaking as experts in healthcare delivery, this is unacceptable and cannot be tolerated.
These changes will ripple across the entire healthcare system. It will become more expensive to train doctors and fewer students might apply to medical school, exacerbating a shortage of trained physicians in Western New York. Researchers will shift their focus away from illnesses or conditions that are currently covered by insurance but may no longer be if the AHCA goes into effect. Emergency rooms, already strained in Western New York, will see a significant increase in the number of patients they treat and that could ultimately compromise sound patient care.
We acknowledge that there are elements of the ACA that could be improved and those amendments would help patients and doctors. We encourage Congress to pursue that course of action and make those non-controversial amendments to the current law. However, the AHCA does not fix what is currently broken and will ultimately do more harm than good.
Thank you for your attention in this matter. It is not too late to reverse course and take real steps to promote better health outcomes for all Western New Yorkers with sensible legislation that addresses the actual shortfalls of the ACA.
Sincerely,
Jody L. Lomeo
President & CEO
Kaleida Health
Satish K. Tripathi, PhD
President
University at Buffalo
Thomas J. Quatroche Jr., PhD
President & CEO
Erie County Medical Center