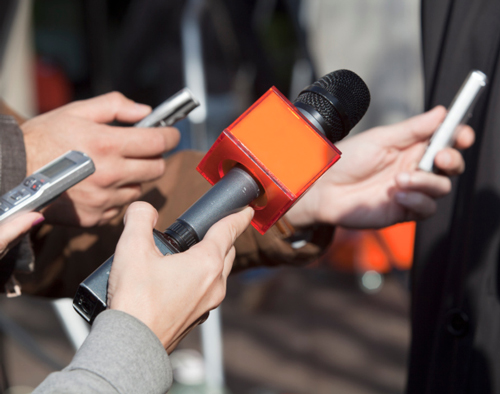 ECMC's Linda Schwab One of First in Nation to become Board Certified Trauma Registered Nurse
BUFFALO, NEW YORK; February 9, 2016 — The Board of Certification for Emergency Nursing (BCEN) recognizes ECMC Trauma Program Manager Linda Schwab, MS, RN, as a Trauma Certified Registered Nurse (TCRN). Schwab becomes one of the first trauma nurses in the country to take and pass the new exam to earn this credential through the BCEN. The TCRN is the first trauma-specific, national credential that designates expertise in trauma.
According to the BCEN, "The certification exam incorporates the body of knowledge in trauma nursing across the continuum of care, from injury prevention through reintegration to home. To qualify for the exam, one must hold either a current unrestricted Registered Nurse License in the United States or its Territories, or a nursing certificate equivalent to a Registered Nurse in the United States." BCEN also recommends an average of 1,000 practice hours per year across the trauma care continuum over a two year period before taking the exam.
Linda Schwab has served in various clinical positions during her 35 years at ECMC. As Trauma Program Manager (2004-present) she works regionally and in collaboration with statewide committees to establish trends in the incidence of traumatic accidents and to implement research-based practice changes in trauma care and public health policy. She is extensively involved in outreach education for injury prevention.
In 2007, Schwab was honored by the New York State Chapter of the American Trauma Society as the Trauma Coordinator of Distinction for New York State. Linda Schwab earned her Master of Science in nursing (2004) and her Bachelor of Science in nursing (1981) degrees from D'Youville College.
Since the early 1960s, ECMC has set trends in trauma and emergency care, developing practices, procedures and in some cases devices (such as the first crash cart) that have since become standards of care now implemented/utilized in hospitals across the nation and the globe. ECMC is Designated a Regional Adult Trauma Center by the New York State Department of Health (2015) and Nationally Verified as a Level 1 Trauma Center by the American College of Surgeons (2015). ECMC has achieved the best trauma survival rate of all trauma centers in the State, according to a July 2006 report from the New York State Department of Health (www.health.state.ny.us). ECMC offers trauma and burn educational programs for professionals as well as the general public. For more information about ECMC trauma/burn services, call 716-898-3962 or visit www.ecmc.edu.
About ECMC Corporation: The Erie County Medical Center (ECMC) Corporation includes an advanced academic medical center (ECMC) with 602 inpatient beds, on- and off-campus health centers, more than 30 outpatient specialty care services and Terrace View, a 390-bed long-term care facility. ECMC is a Level 1 Adult Trauma Center, a regional center for burn care, behavioral health services, transplantation, medical oncology and head & neck cancer care, rehabilitation and a major teaching facility for the University at Buffalo. Most ECMC physicians, dentists and pharmacists are dedicated faculty members of the university and/or members of a private practice plan. More Western New York residents are choosing ECMC for exceptional patient care and patient experiences—the difference between healthcare and true care™.
CONTACT: Joe Cirillo at 716-898-4300 -or- jcirillo@ecmc.edu