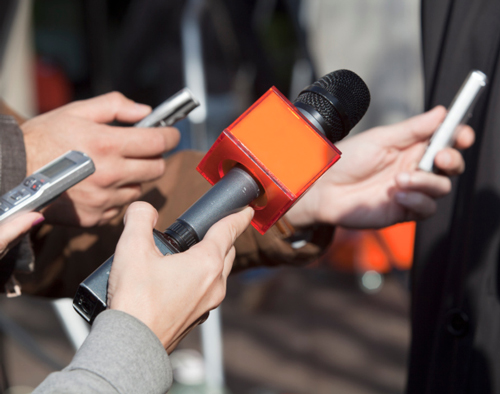 2016 Marks Best Year in Erie County Medical Center Corporation History
Every hospital operations category improves; results highlight delivery of quality healthcare services, busiest year for region's community hospital
Erie County Medical Center Corporation (ECMCC) today announced that 2016 was the busiest year in the hospital's history. From emergency room visits to outpatient visits to both inpatient and outpatient general surgeries, the key categories for measuring ECMC's operations demonstrated strong, positive growth.
ECMCC Chair Sharon L. Hanson said, "The Board of Directors at ECMCC are deeply appreciative of the continuing leadership of the hospital's Executive Leadership, along with the cooperation and dedication of the remarkable thousands of caregivers, who, collectively, have contributed to the overall strength and continuing success of ECMC. Quality care and the overall patient experience are our highest priorities, which are reflected in the results for 2016 thanks to our physicians, nurses, and staff who assure the very best care every day, one patient at a time.   ECMC is our community's hospital and we will continue to provide the highest level of healthcare for our patients."
ECMCC President and CEO Thomas J. Quatroche Jr., Ph.D. said, "2016 proved to be ECMC's best year, which is a testament to our extraordinary caregivers who, through their dedication, empathy and skill, have transformed ECMC to the hospital of choice for Western New York. While still meeting the important healthcare needs of our region's citizens and trauma patients, our hospital, working collaboratively with key partners like Kaleida Health, the University at Buffalo and community providers, has established itself as a true regional hospital that is well equipped to provide high quality services in a variety of areas, including orthopaedics, transplantation and kidney care, bariatrics, behavioral health, head and neck oncology and primary healthcare. These results highlight the incredible commitment of our over 3,000 exceptional and compassionate healthcare professionals, ensuring that our patients receive the highest quality care and their families and loved ones are treated with dignity and respect."
Dr. Samuel Cloud, DO, 2016 President of ECMC's Medical-Dental Staff said, "ECMC is a truly regional hospital, serving the residents of Western New York with a high level of quality healthcare that is supported by a strong culture of physicians, dentists, advanced practice providers, and nurses who are focused on the very best outcome for the patients who seek our care. Through strong collaborations across multiple disciplines, ECMC's caregivers focus on providing the best care and outcomes for our patients."
As the chart below demonstrates, ECMC's operations for 2016 were not only strong versus 2015, but, in fact, are the strongest outcomes collectively in the hospital's history.
* – Note, decrease in length of stay is, according to industry standards, a positive outcome, especially when hospitals like ECMC are caring for patients with more complex and acute illnesses.
ECMCC President and CEO Thomas J. Quatroche Jr., Ph.D. added, "With such a successful conclusion to 2016, we continue to build on our successes and look to further collaborations with our partners at Kaleida Health and the University at Buffalo.  These partnerships and others in our community will help prepare us for healthcare reform and position us to transform to remain a viable organization.  Whether it is via regional alliances with rural hospitals, our efforts through the Medicaid waiver with Millennium Collaborative Care, or other partnerships with community providers, ECMC will continue to be a leader in collaboration to provide better healthcare for our community."
2016 Projection:
Operating Revenues of $592.6 Million
Operating Expenses of $591.4 Million
Operating Income of $1.2 Million
2015:
Operating Revenue of $553.1 Million
Operating Expenses of $552.2 Million
Operating Income of $0.9 Million
There is a $39.5 Million or a 7.1% increase in operating revenues from 2015 to 2016 and a 33% increase in operating income.