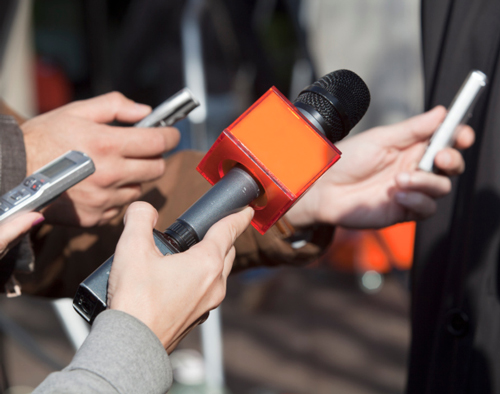 ECMC Foundation Presents 28th Annual Springfest Gala at Buffalo Niagara Convention Center
Two Distinguished ECMC Healthcare Professionals to be honored during Largest Gala in WNY with over 1,650 Guests to Attend, National Musical Acts to Perform
BUFFALO, NEW YORK-Erie County Medical Center (ECMC) Corporation and the ECMC Foundation today announced that Al McKay's Earth, Wind & Fire Experience and Tavares will headline the 2017 Springfest Gala set for Saturday, May 13, 2017; at 6:00 PM, to be held at the Buffalo Niagara Convention Center.  The Gala, the largest not-for-profit gala in Western New York, is expected to draw over 1,650 guests from the business, medical, and ECMC communities for an evening of entertainment, fine dining and celebration.  The annual event will raise the highest gross in its history – over $1 million, which will benefit life-saving medical services at ECMC. 
 
Presented by Pegula Sports and Entertainment, this year's Springfest Gala will honor the distinguished service of Samuel D. Cloud, DO, FACEP, Associate Medical Director, ECMC Corp., and Assistant Clinical Professor of Emergency Medicine, S.U.N.Y. at Buffalo; and Sonja M. Melvin, BSN, RN, CMSRN, Unit Manager, Medical-Surgical Progressive Trauma Intensive Care Unit, ECMC. 
 
Jonathan Dandes, Board of Directors Chair, ECMC Foundation said, "ECMC's Springfest Gala is an opportunity to thank our honorees for their contributions.  By honoring our distinguished physician and nurse, we celebrate their exceptional work and recognize the efforts of all our dedicated doctors, nurses, and support staff members for all they do for ECMC patients and health care in our region." 
 
Thomas J. Quatroche Jr., PhD, President & CEO, Erie County Medical Center Corp. said, "During Springfest, we highlight the outstanding service of our honorees and the tremendous efforts of every member of our ECMC family for their commitment to quality and the patient experience.  Our dedicated caregivers have enabled ECMC to earn prestigious national and state recognition during 2016 and into 2017, including an overall safety score of 'A' from the Leapfrog Group; the Joint Commission's Gold Seal of Approval® for its full Hospital Accreditation; and many other prestigious awards.  We are grateful to our honorees and all the members of our ECMC family for their service to ECMC and our entire community." 
 
All proceeds from the evening will benefit the lifesaving medical services of ECMC, Western New York's only Regional Level 1 Adult Trauma Center.  The Foundation also supports ECMC's Regional Center of Excellence for Transplantation and Kidney Care; Regional Center of Excellence for Behavioral Health; the Russell J. Salvatore Orthopaedic Unit, the newest orthopedic, physical medicine, and rehabilitation facility in Western New York; and the area's only Mobile Mammography Coach; as well as numerous other ECMC initiatives that directly benefit the Western New York community. 
 
Springfest Gala is proudly presented by Pegula Sports and Entertainment.  Entertainment sponsor for the evening is Russell's Steaks Chops & More. Platinum sponsors are: Great Lakes Medical Imaging, M&T Bank, and UBMD Physicians Group.  Additional sponsors include: KeyBank, Arrowhead Spring Vineyards, TOPS Friendly Markets, Apogee Physicians, Dunn Tire, Kaleida Health, McGuire Development Co., Morrison Healthcare Food Service, and Tom & Jodi Quatroche.