ECMC Unveils Renderings of New Russell J. Salvatore Atrium Entrance
ECMC names new hospital front entrance after beloved Buffalo Restaurateur/Philanthropist's generous $1Million donation to ECMC's Trauma Center/Emergency Department Capital Campaign.
BUFFALO, NEW YORK – On Valentine's Day earlier this year, Erie County Medical Center Corporation (ECMCC) announced that renowned Buffalo restaurateur and philanthropist Russell J. Salvatore had provided a special Valentine's Day gift to the hospital he loves by generously committing $1 million to the hospital's Trauma Center/Emergency Department capital campaign. ECMC today has revealed architectural renderings of the future Russell J. Salvatore Atrium that will become the new main entrance into the hospital thanks to Mr. Salvatore's strong commitment to the hospital. Work on the new entrance will commence in Spring 2018.
Russell J. Salvatore said, "I know personally what a remarkable hospital ECMC is, with the most talented and dedicated doctors, nurses and support staff. This new entrance to the hospital, which I am very proud to support, will provide an inspiring and welcoming environment to everyone who enters. As our community's regional hospital, providing quality, life-saving care to all, the new Russell J. Salvatore Atrium will contribute positively to each patient's experience at ECMC."
ECMCC Chair Sharon L. Hanson said, "We are honored and very grateful to Russell Salvatore for his generosity and support of ECMC and on behalf of my fellow Board of Directors at ECMCC we thank him for his continuing kindness toward our staff and the patients they serve. This new main entrance to ECMC will serve as a warm and welcoming area for everyone who enters the hospital. It is a truly beautiful expression of Russell Salvatore's remarkable love and appreciation for ECMC."
ECMC Foundation Chair Jonathan Dandes said, "As we have said many times in the past due to his extraordinary support and kindness, the ECMC Foundation and its Capital Campaign Committee are both humbled and tremendously appreciative of Russell Salvatore's commitment to the mission of our hospital. He is truly one of WNY's iconic community leaders and he demonstrates regularly his unwavering support of institutions like ECMC that make such a positive difference in the lives of our region's residents. Thanks again to his generosity, the new Russell J. Salvatore Atrium will provide a very beautiful and inviting entrance into ECMC."
ECMCC President and CEO Thomas J. Quatroche Jr., Ph.D. said, "Our ECMC family knows well the philanthropy and strong support Russell Salvatore has repeatedly provided to the hospital. He continues to be a strong advocate of the life-saving care our thousands of caregivers provide every day to the patients they serve and Russell Salvatore, with this remarkable donation that will literally change the face of ECMC, reminds us all just how special he is for our entire community. Words are not enough to properly express our gratitude, but our doctors, nurses and support staff, along with the patients they serve and our entire community will always cherish Russell Salvatore for what he has done for ECMC."
With the contribution from Mr. Salvatore, ECMC has raised over $7 million for its capital campaign, which will lead to the new hospital entrance and the building of a new state-of-the-art Trauma Center/Emergency Department. In July 2014, Mr. Salvatore donated $500,000 that led to the opening of the Russell J. Salvatore Orthopaedic Unit in 2015 on the sixth floor of ECMC and he had also previously in 2012 donated $250,000 to upgrade televisions in patient rooms.
ECMC's new, state-of-the-art Trauma Center/Emergency Department will address an important community need by expanding the health care delivery system's capacity to serve patients that require emergency medical attention, serving as a referral source for other area hospitals to transfer patients that require specialized emergency care, advancing ECMC's engagement and investment in the City of Buffalo's Delevan-Grider Corridor, and building on ECMC's growing and dynamic relationship with the State University of New York at Buffalo Jacobs School of Medicine and Biomedical Sciences and Kaleida Health System.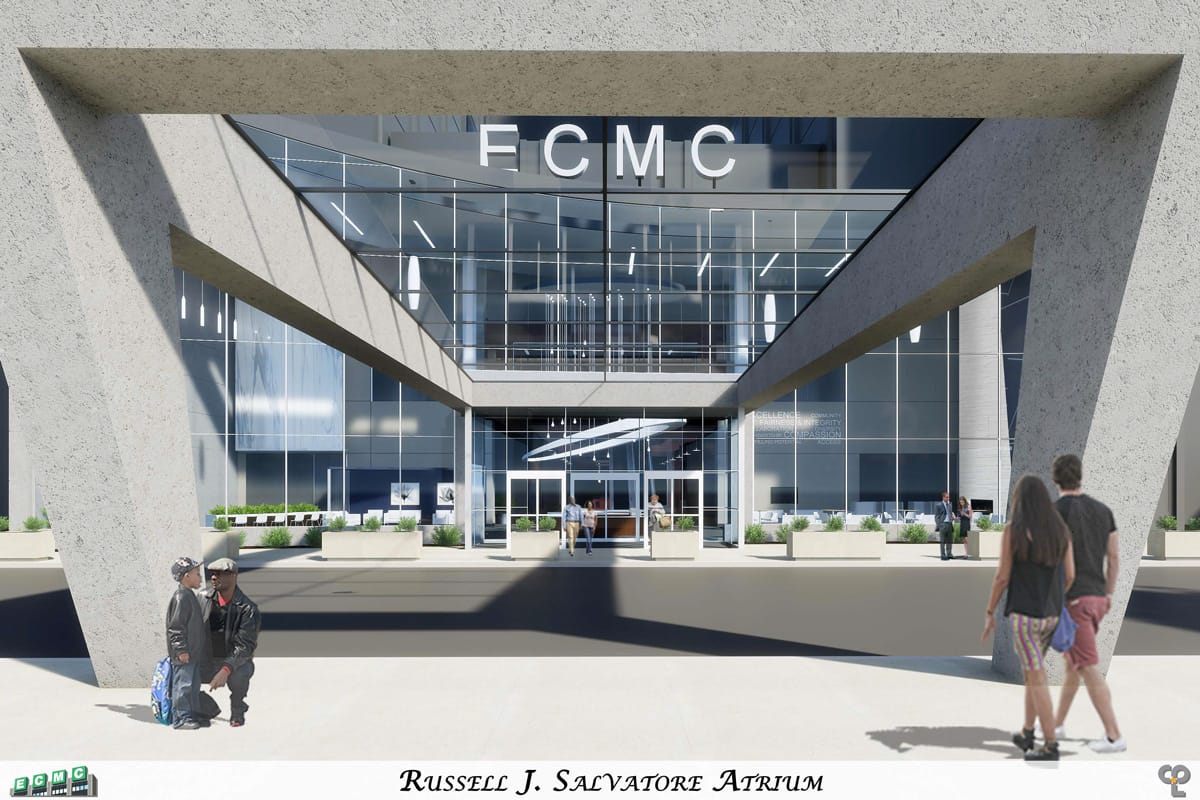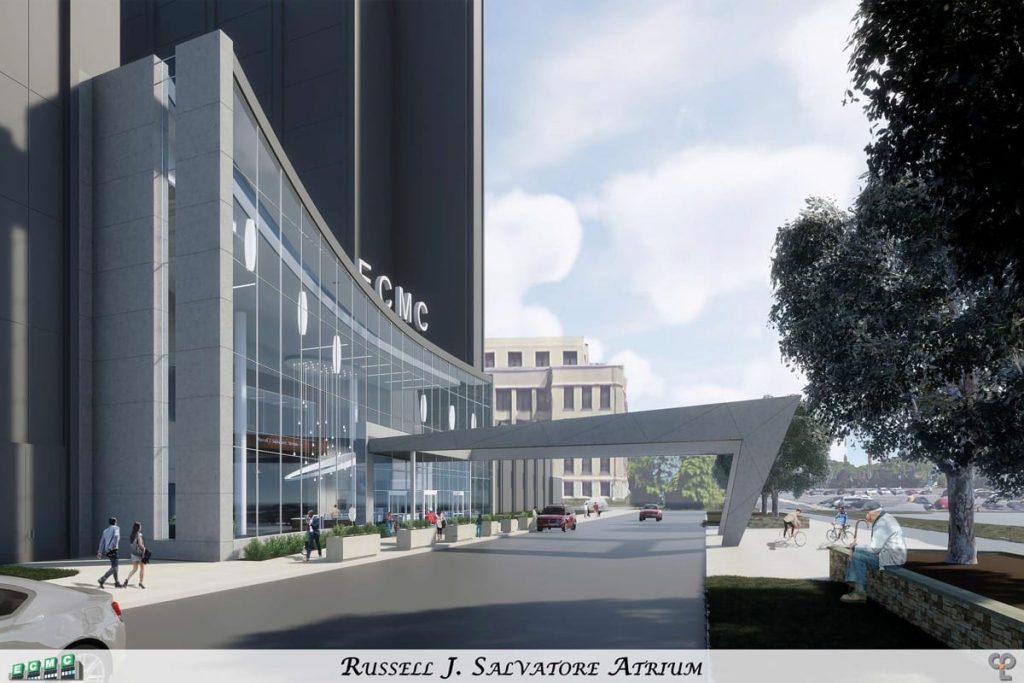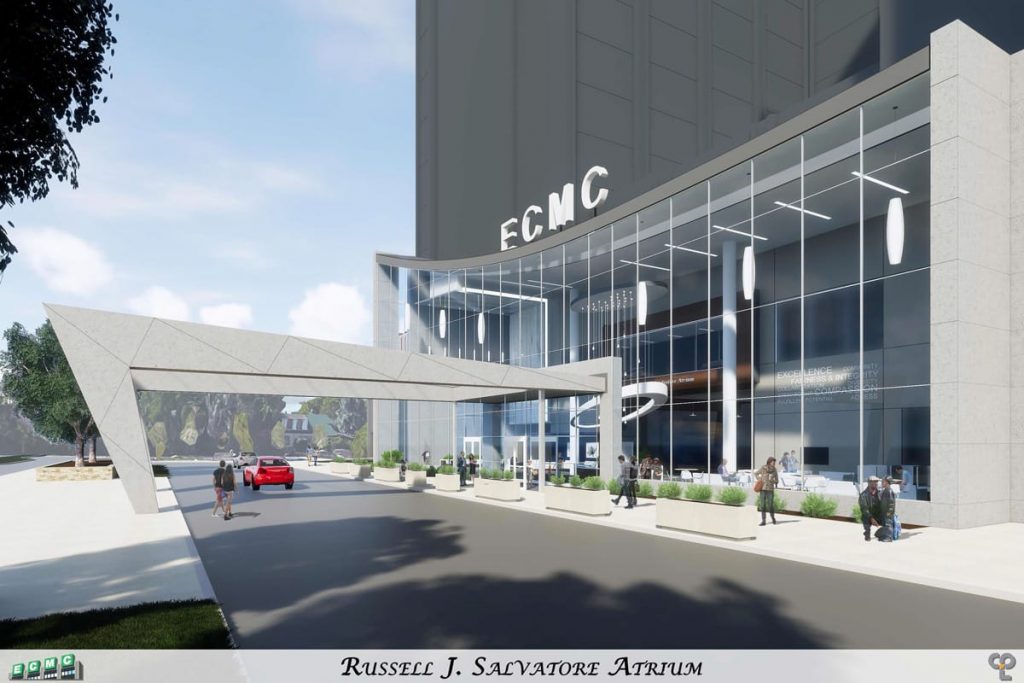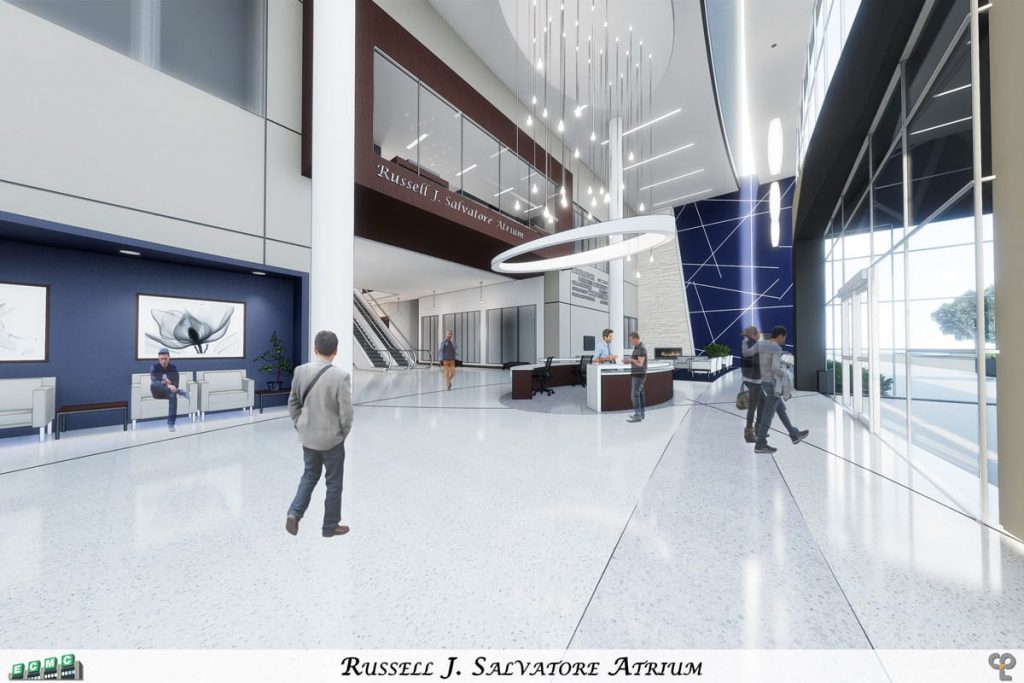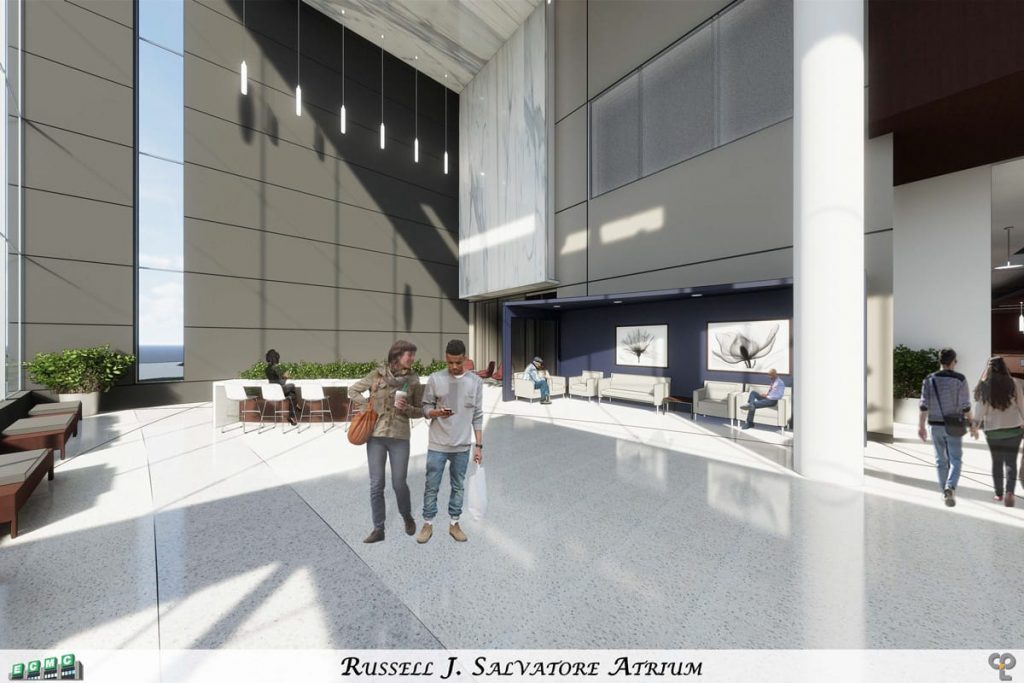 ABOUT ERIE COUNTY MEDICAL CENTER (ECMC) CORPORATION: The ECMC Corporation was established as a New York State Public Benefit Corporation and since 2004 has included an advanced academic medical center with 583 inpatient beds, on- and off-campus health centers, more than 30 outpatient specialty care services and Terrace View, a 390-bed long-term care facility.  ECMC is Western New York's only Level 1 Adult Trauma Center, as well as a regional center for burn care, behavioral health services, transplantation, medical oncology and head & neck cancer care, rehabilitation and a major teaching facility for the University at Buffalo.  Most ECMC physicians, dentists and pharmacists are dedicated faculty members of the university and/or members of a private practice plan.  More Western New York residents are choosing ECMC for exceptional patient care and patient experiences – the difference between healthcare and true care™.