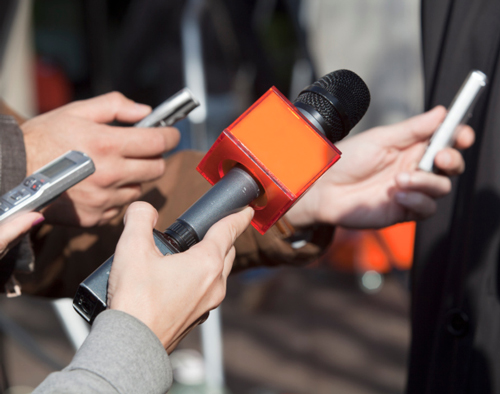 ECMC, Tim Hortons® Partner on Campaign Supporting Future Trauma Center & Emergency Department
ECMC, Tim Hortons® Partner on Campaign Supporting Future Trauma Center & Emergency Department
Tim Hortons Annual Smile Cookie™ Campaign at all Western New York stores to benefit ECMC's Trauma Center and Emergency Department
BUFFALO, NEW YORK – Erie County Medical Center (ECMC) Corporation and Tim Hortons® today announced that 100% of proceeds from Tim Hortons® annual Smile Cookie™ campaign throughout Western New York from Monday, September 17th – Sunday, September 23rd will go to ECMC's Trauma Center and Emergency Department capital campaign. Each Smile Cookie™ costs $1.00. There are approximately 200 Tim Hortons® stores in the eight counties of Western New York.
ECMC broke ground June 1st for its future state-of-the-art Trauma Center and Emergency Department, which, to date, has received close to $10 million in support from local private philanthropic organizations and individuals, as well as ECMC Board members, Executive Leadership, and hospital clinicians.
Shawn Thomson, Tim Hortons' US President, said, "Through Smile Cookie, we are proud to partner with the Erie County Medical Center (ECMC) Corporation that continues to provide lifesaving care to families throughout Western New York. We are deeply appreciative of what our restaurant owners and guests accomplish together each year with this program, raising dollars to help those who need it most through donations to local charities and organizations."
ECMC Corporation President and CEO Thomas J. Quatroche Jr., PhD, said, "We are grateful to Tim Hortons for their very generous support of ECMC's Level 1 Adult Trauma Center and Emergency Department capital project, which, when completed in 2020, will enhance and strengthen our dedicated Emergency Department caregivers' ability to provide lifesaving care, creating more stories of hope and healing for years to come. Support from corporate partners like Tim Hortons, with such positive and well-established brand recognition, reinforces the essential role ECMC plays throughout our region for the health and safety of our friends, neighbors and family members."
ECMC's future $55 million Trauma Center and Emergency Department will double the size of the existing 40-year old facility and feature state-of-the-art technology and equipment. Originally opened in 1978 to accommodate 35,000-40,000 patients annually, the current facility has reached patient levels of nearly 70,000 for both 2017 and 2016, and patient volumes are expected to reach over 75,000 annually by 2024.
The existing Emergency Department main entrance is accessed only by a ramp, which does not meet current accessibility codes and creates safety risks for patients and staff. It is located in functionally obsolete space in need of modernization to align with current and future standards of care for emergency medicine and to support improved quality of care and operational efficiency. A 2014 operational assessment indicates that, on average, 12 hours each day the existing Emergency Department is operating over capacity.
The new facility, designed by CannonDesign and being built by The Pike Company, nearly doubles facility square footage to 54,000sf and will increase treatment space from 36 to 54 stations including 4 dedicated trauma rooms, 2 behavioral health safe rooms, 2 isolation rooms, and 4 medical resuscitation rooms. It features intradepartmental imaging consisting of 2 CT rooms and 2 x-ray rooms, direct access from the hospital's rooftop helipad, and a care initiation zone to support an enhanced triage model of care.
ECMC's new Trauma Center/Emergency Department will address an important community need by expanding the health care delivery system's capacity to serve patients that require emergency medical attention, serve as a referral source for other area hospitals to transfer patients that require specialized emergency care, advance ECMC's engagement and investment in the City of Buffalo's Delevan-Grider Corridor, and build on ECMC's growing and dynamic relationship with the State University of New York at Buffalo (School of Medicine) and Kaleida Health System.
About TIM HORTONS®: Tim Hortons®, part of Restaurant Brands International, is one of North America's largest restaurant chains operating in the quick service segment. Founded as a single location in Canada in 1964, Tim Hortons appeals to a broad range of guest tastes, with a menu that includes premium coffee, hot and cold specialty drinks (including lattes, cappuccinos and espresso shots), specialty teas and fruit smoothies, fresh baked goods, grilled Panini and classic sandwiches, wraps, soups, prepared foods and other food products. Tim Hortons has more than 4,700 system wide restaurants located in Canada, the United States and around the world. More information about the company is available at www.timhortons.com.
ABOUT ERIE COUNTY MEDICAL CENTER (ECMC) CORPORATION: The ECMC Corporation was established as a New York State Public Benefit Corporation and since 2004 has included an advanced academic medical center with 573 inpatient beds, on- and off-campus health centers, more than 30 outpatient specialty care services and Terrace View, a 390-bed long-term care facility. ECMC is Western New York's only Level 1 Adult Trauma Center, as well as a regional center for burn care, behavioral health services, transplantation, medical oncology and head & neck cancer care, rehabilitation and a major teaching facility for the University at Buffalo. Most ECMC physicians, dentists and pharmacists are dedicated faculty members of the university and/or members of a private practice plan. More Western New York residents are choosing ECMC for exceptional patient care and patient experiences – the difference between healthcare and true care™.