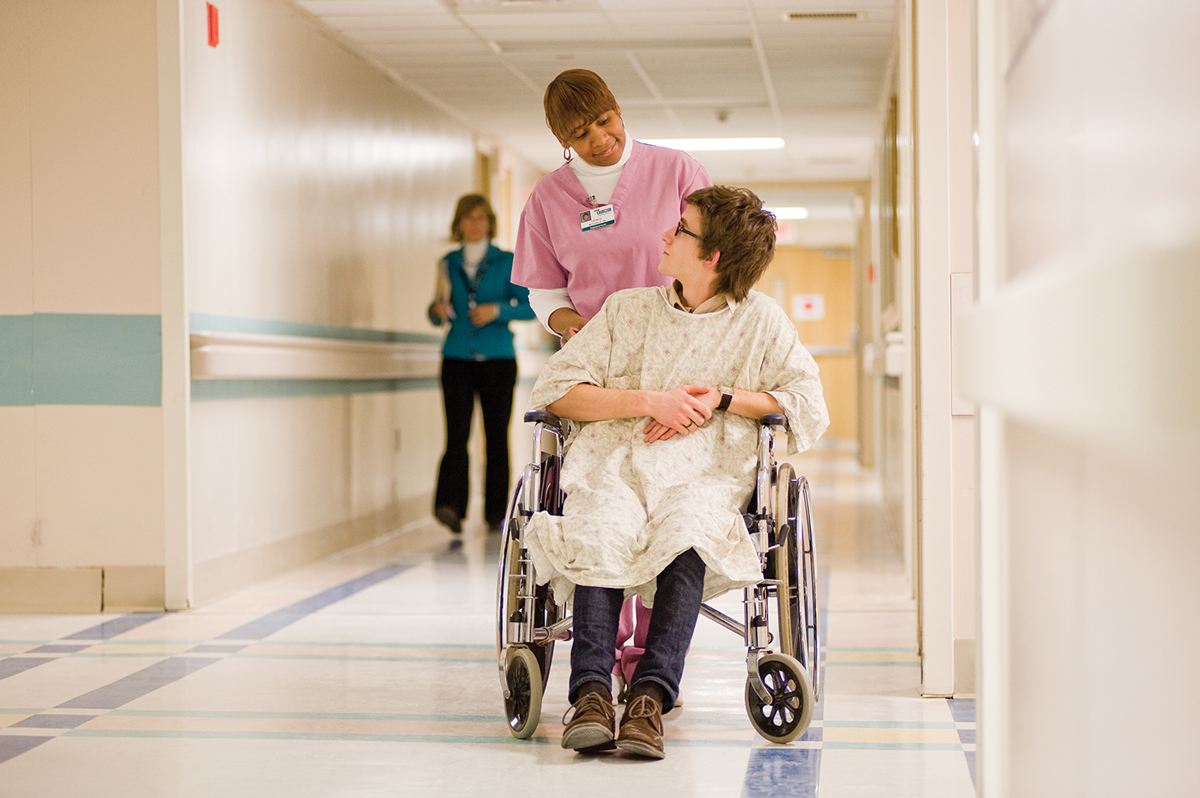 MORE PATIENTS CHOSE ECMC FOR CARE IN 2018 THAN EVER IN ITS HISTORY
Inpatient stays exceed 20,000 for first time in hospital's history; head & neck, orthopaedic and transplant surgery increases contribute to historic 2018 operations
BUFFALO, NEW YORK — Erie County Medical Center Corporation (ECMCC) today announced that the hospital in 2018 continued to see a record number of patients. For the first time, inpatient hospital visits exceeded 20,000. Record hospital activity included:
6.7 % inpatient increase through 2018 (20,558) versus 2017 (19,260).
Total surgeries up 5.7%, with outpatient surgeries increasing by 11% over 2017, continued strong growth occurred in: head and neck surgeries (22%), ENT surgeries (13%), orthopaedic surgeries (11%), and kidney transplants (144 transplants in 2018 versus 138 transplants in 2017).
Additional growth occurred in the hospital's outpatient clinics, including the Center for Occupational and Environmental Medicine (71.7%), Neurology (46.9%), Urology (34.7%), Cardiology (20.2%) and Primary Care (16.3%).
Additional increases occurred in ECMC's Department of Rehabilitation Services, with inpatient admissions and outpatient services increasing in 2018 over 2017 by 6.5%.
Total outpatient services increased 2% from 301,773 in 2017 to 307,854 in 2018.
ECMC also saw an increase in the acuity, or level of illness in patients, with a 9.3% increase of patients (15,464) admitted through the Emergency Department versus 14,152 patients in 2017.
And another indicator of its vital role in Western New York, ECMC received 7,428 transfers from other hospitals in Western New York in 2018 marking a 15% increase over 6, 446 transfers in 2017.
ECMCC President and CEO Thomas J. Quatroche Jr., Ph.D. said, "More and more Western New Yorkers are choosing ECMC for their care because word has spread of the quality of care and the kindness and compassion of our caregivers. Moreover, physicians in the community and nationally have recognized this exceptional culture and many have moved their practices and patients to ECMC to receive exceptional care. Ending 2018 in this way is very fitting as ECMC celebrates its 100th year of service to our community."
ABOUT ERIE COUNTY MEDICAL CENTER (ECMC) CORPORATION: The ECMC Corporation was established as a New York State Public Benefit Corporation and since 2004 has included an advanced academic medical center with 573 inpatient beds, on- and off-campus health centers, more than 30 outpatient specialty care services and Terrace View, a 390-bed long-term care facility. ECMC is Western New York's only Level 1 Adult Trauma Center, as well as a regional center for burn care, behavioral health services, transplantation, medical oncology and head & neck cancer care, rehabilitation and a major teaching facility for the University at Buffalo. Most ECMC physicians, dentists and pharmacists are dedicated faculty members of the university and/or members of a private practice plan. More Western New York residents are choosing ECMC for exceptional patient care and patient experiences—the difference between healthcare and true care™.