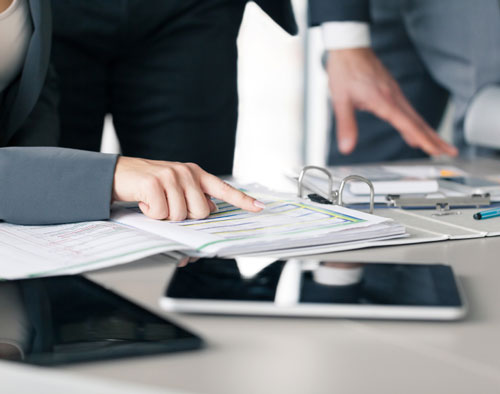 IFB # 21834 (ECMCC)/Gilbane Building Company- Building Envelope Project
ERIE COUNTY MEDICAL CENTER CORPORATION (ECMCC)/Gilbane Building Company- Building Envelope Project
INVITATION FOR BIDS # 21834
ERIE COUNTY MEDICAL CENTER CORPORATION (ECMCC)/Gilbane Building Company- Building Envelope Project
Precast Concrete Rehabilitation
Carpentry and General Construction
Please take notice that ECMCC and Gilbane Building Company (GBC) will accept lump sum bids for the Building Envelope Project for the above mentioned Bid Packages. Please note this project is a public bid. Bids are due no later than Thursday November 1, 2018 at 2:00 PM.  Please be advised this bid package is a complete package for this scope of project work.  All Bidders MUST bid the complete scope of work.  Partial bids will not be accepted or evaluated.  Each bid must be prepared and submitted in accordance with bid instructions.  The Pre Bid Meeting will be held at:  ECMCC's (3rd floor) Board of Directors Conference Rm on Thursday, October 18, 2018, 10:00 AM.
IMPORTANT: You must register online at www.ibidpro.com in order to receive access to the proposal form and additional bidding documents.  Once registration is completed you will receive, via email, a temporary password.  You then must go in the system and create your own password within 48hrs.  Once logged into iBidPro you must follow the following steps to access the proposal form and bid documents.  In the center column of the page under "Bid Packages" you will see a link for the Bid Package that you are being invited to bid on. Click on that to open the next page. There you will see a series of tabs (Main Information, Proposal Form, Contract, Change Orders, Attachments, Receipts and RFI's). The "Main Information" tab is where you will find information pertinent to the project along with a link to Gilbane's Datanywhere FTP Site where the Drawings and Specifications are located. The "Proposal Form" tab is where you will fill out your bid and be able to print for submission. The "Attachments" tab is where you will find the rest of all the Front End Documents that you will be responsible for. The "RFI's" tab is where you will submit any RFI's throughout the bidding process. To the far right of the page you will also see a "Tools and Actions" area that will have two buttons in it. One will say "I Will Bid" and the other will say "No Bid". Please let us know your intensions as soon as possible so we know whether or not you will be bidding.
Bidders are advised of the following: ALL technical questions during the bid period shall be submitted through the iBidPro system as Requests for Information (RFI's). Supplements will be issued periodically to answer RFI's; all bidders will see all RFI's and their answers.  Questions on contracts/qualifications/procedural items shall be submitted via email to rmurray@gilbaneco.com.  No interpretations of the drawings, specifications or other contract documents will be made verbally.  The Bidder agrees that it shall treat as confidential and, not disclose to any third party, the financial terms of its Bid or any information concerning the Construction Manager's or Owner's business, whether or not it is awarded the Contract.  This confidentiality requirement shall be passed down to all subcontractors and suppliers, potential subcontractors and suppliers, all tiers.
The Bidding Documents, Drawings, and Specifications may also be examined at the following offices:
Construction Exchange of Buffalo & WNY

266 William Street, Cheektowaga, NY 14227
In accordance with the bid documents, Bidders are advised that by submitting a signed and sealed bid proposal, they are agreeing and committing to requirements including but not limited to the following: submission of a bid bond with each bid (in the amount of 10 percent of the bid amount); Gilbane's M/WBE, SDVOB and EEO requirements; insurance requirements; sales tax exemption; Project Labor Agreement; and prevailing wage rates, along with any/all documentation that substantiates compliance with the aforementioned requirements.
No bids may be withdrawn for a period of 60 days after opening of bids. ECMCC reserves the right to reject any and all bids and to waive informalities.
 PRE-BID CONFERENCE:  A pre-bid conference will be held at ECMCC's 3rd floor Board of Directors Conference Rm on October 18, 2018 FROM 10:00 AM followed by a walk-through of the project area.  Prospective bidders are encouraged to attend this meeting.
 BIDS: Separate sealed bids for each bid package above for the will be received by the Sarina M. Rohloff at Room G140P, Ground Floor of the Erie County Medical Center at 462 Grider Street, Buffalo, New York 14215 until 2:00 PM EST on November 1, 2018 after which time they will be publicly opened and read aloud in ECMCC's Smith Auditorium.